Timekettle M2 vs WT2 | What's the Difference Between Timekettle M2 and Timekettle WT2 Plus?
Written by solutionfeilai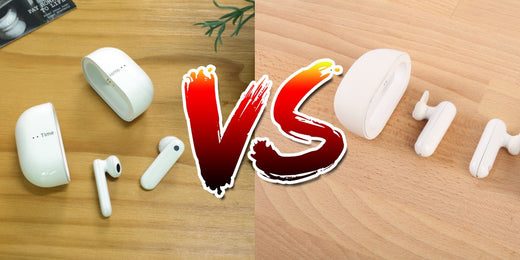 All-New Innovation
Timekettle M2 is the world's first translation earbuds that offer Offline Speech Translation while providing music and calling feature that sounds spectacular.
How M2 happens?
We finished the WT2 campaign back in 2017 - a professional translation device empowering simultaneous live translation and entrusted by nearly 300K users worldwide. It is one of the best-selling translators on Amazon to date.
We put a lot of time and resources to talk and listen to our users, while trying to spot the most-wanted and- original need they have for wireless earbuds. Taking this feedback and thought into consideration, we re-designed and- engineered the idea to deliver Timekettle M2. 
What are the differences between Timekettle M2 and Timekettle WT2 Plus?
General
Color
White
White
Functions
Translation, Music, and Calling
Translation
Sweat and Water Resistant
IPX4
N/A
Capactive Force Sensor
Yes
Yes
Temperature
-68°F to 113°F (-20° to 45°)
-68°F to 113°F (-20° to 45°)
iOS & Android Compatible
Fully Compatible
Fully Compatible
Audio & Voice
Noise Cancellation
No
Yes
Dual Beamforming Microphones
No
Yes
Voice Activity Detection
No
Yes
Qualcomm aptX
Yes
No
Voice Assistant
Yes
No
Translations
Supported Languages
40 Languages & 93 Accents
40 Languages & 93 Accents
Offline Speech Translation
Additional Cost Will Apply
Free of Charge
Simul Mode
No
Yes
Simul Touch Mode
Yes
Yes
Lesson Mode
Yes
No
Speaker Mode
Yes
Yes
Connectivity
Bluetooth
Bluetooth 4.2 and above
Bluetooth 4.2 and above
Charging Case
Type-C Charging Cable
Micro-USB Charging Cable
Max. Distance
20M (free space)
10M (free space)
Battery Life
With Charging Case
30 Hours
15 Hours
Single Charge
6 hours of listening and translating, or 5 hours of calling
Up to 5 hours of translating
Standby Time
90 Days
30 Days
Recharge
90 mins
90 mins
Size and Weight
Earbud
1.72 inch x 0.78 inch x 0.49 inch
(43mm x 20mm x 12mm)
2.04 inch x 1.10 inch x 0.47 inch
(52mm x 28mm x 12mm)
Charging Case
2.48 inch x 2.48 inch x 1.37 inch
(63mm x 63mm x 35mm)
2.95 inch x 2.95 inch x 1.41 inch
(75mm x 75mm x 36mm)
Weight (each earbud)
5.4g
10g
Weight (Earbuds + Charging Case)
62.9g
92.9g
Who the M2 benefits?
This product from Timekettle introduces an all-in-one solution for customers that frequently require translating speeches and sentences in their everyday life, all while being able to utilize the Timekettle M2 in regular wireless earbuds setting, with the expectation of premium music, which we have done a very good job at, by featuring Qualcomm aptX Audio Codec Compression to ensure the users would get the very most from their music and phone calls.
Targeting: Timekettle M2 targets a more general segment of the translator market, in which customers believe they would or might require a translator in the foreseeable future, yet are reluctant for such a decision because they ain't sure when they would need it. So we put music and calling into the Timekettle M2 to make it versatile, and outperform the market in quality-wise audio.
WT2 Plus, on the other hand, is different in technology, experience, and manufacturing cost. The product targets a very niche market - the real tech enthusiasts and customers with an extensive need for translations. WT2 Plus features the Simul Mode, in which both users wearing the earbuds would be able to speak, translate, and counter-response automatically, speeding up the entire translation catalog by at least 50%, very close to simultaneous interpretation conducted by a human translator.
Chip: To make WT2 Plus such a powerful device, we have had to sacrifice the music and calling feature in response to a factual situation that every chip on the market does not have sufficient calculating power to support what WT2 Plus could do while keeping the music and calling features. Besides that, WT2 Plus has noise-cancellation features to ensure the quality and completeness of voice recognition for high accuracy in translation as a result. 
In short, the chip architecture is different. WT2 Plus can transmit the audio data to the smartphone by upstreaming in multiple channels; therefore, the translation is automatic and fluent. Conversely, the M2 can only upstream one-way audio data at a time, so you need to manually activate a specific earbud to speak in your command; the translation speed is slower, but still a great ear-to-ear solution.
Music: And the audio data for music is two-way down streaming and contains the left and right channels. The Transmission is different from upstream data to ensure that you get the very most from your audio.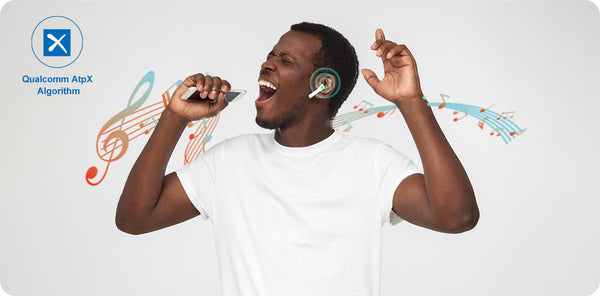 Offline Translation: Not to mention that all WT2 Plus users would automatically be enrolled in all of our new features, including offline speech translation, free of charge, while ZERO, and M2 customers are required to purchase a fixed fee for each translation package in different combinations.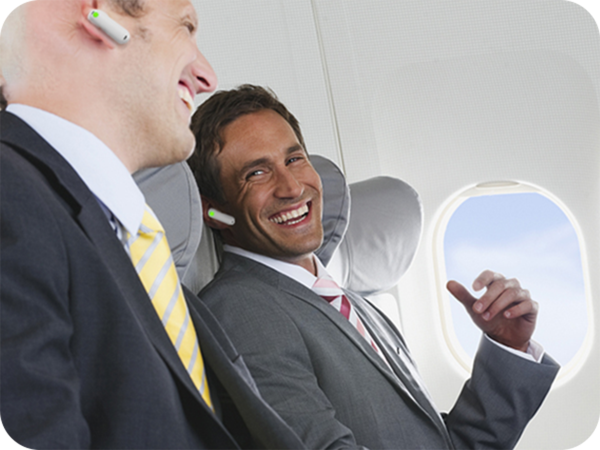 Lesson Mode: The Lesson Mode and Speaker Mode in Timekettle M2 are technically relevant to the Speaker Mode in WT2 Plus, in which the smartphone would do the voice pick-up, and translate to the earbud, and vice versa. Inherited from the WT2 Plus for the general customers.
Simply put, the Timekettke M2 is an entry-level translator, suitable for general customers who are seeking a one-does-all solution, especially when they are traveling or studying, and in need of both translation and music. While WT2 Plus would be an ideal choice for heavy tech lovers and people who might need a more professional translator and are eager to expand their capabilities beyond what was possible with simultaneous translation technology, and to our experience, that happens very often in the business sector.
Timekettle Team
Related Articles:
Top 10 Offline Voice Translators 2020
Top 10 Google Offline Translate Alternatives
Top 10 Best Offline Translators 2020
Top 10 Free Translator Apps 2020