Top 10 Best Offline Translators 2020
By:solutionfeilai Posted on
Breaking language barriers have never been easier.
The ili Translator is great when internet service isn't readily available.
The ili offline translation device supports three languages: Japanese, Mandarin, and Spanish. The sleek oblong shape fits into your pocket, and the battery lasts for days. The ili Translator is the best offline translator for folks traveling in Japan, China, or South America.
Going off the grid? You can still use the iTranslate app to make the best of your trip.
iTranslate wins the best offline translator for iPhone. The design team at Apple put in so much effort to make it run well on iOS that it won an Apple Design Award for 2018. Offline, users can translate between 37 different languages, including specialized ones like Canadian French and non-standard varieties of Arabic.
Get a personal interpreter directly in your ear with Timekettle M2.
 These are the world's 1st offline translation earbuds! The small buds allow users to speak and converse freely without having to worry about finding wi-fi on their travels.
Bonus - The sound quality is incredible while playing your favorite tunes or talking to your friends and family back home.
The best offline translator for Android goes to TripLingo.
The free app, TripLingo features a10,000-word offline dictionary for instant translations. What makes them even greater? Users have the added ability to connect with a live translator via phone!
No wi-fi? No problem. The Travis Touch Go has you covered.
With this handy device, you'll have access to two-way translation in 15 languages in offline mode. If you can score some free wi-fi or have 4G, the device supports a whopping 155 languages.
The iFLYTEK Smart language translator is a fan favorite.
The iFLYTEK Smart language translator provides both offline and online translation functions. Its fantastic Offline translation function translates the following languages in real-time, including Chinese, Russian, and Japanese!
Keep it basic with Google Translate.
Google Translate gets a spot on the list for one of the best offline translators because you can still use the app on Android and iOS when your phone is offline, just be sure you have the latest updates on the Play or App Store.
Improve your language skills with FluentU.
Hear words the way native speakers actually use them. FluentU is like a study buddy in the palm of your hand. You can create flashcards to use offline when you have a little downtime and want to brush up on a new language.
Travel Asia in style with Waygo in your back pocket.
As of now, the app only works for Chinese, Japanese, and Korean, but rumor has it more languages are in development. This 'lightweight' offline translator can even be used on older phones with less storage space.
The Microsoft Translator supports two-way conversations.
We know Google Translate gets a lot of love, but Microsoft Translate is also a great offline translator! It supports over 60 languages, and all of them are available offline (unlike Google). Plus, it's 100% free for Android users.
Related Articles:
Top 10 Offline Voice Translators 2020
Top 10 Google Offline Translate Alternatives
Top 10 Free Translator Apps 2020
The Top 10 Offline Japanese Translators 2020
What's the Difference Between Timekettle M2 and Timekettle WT2 Plus?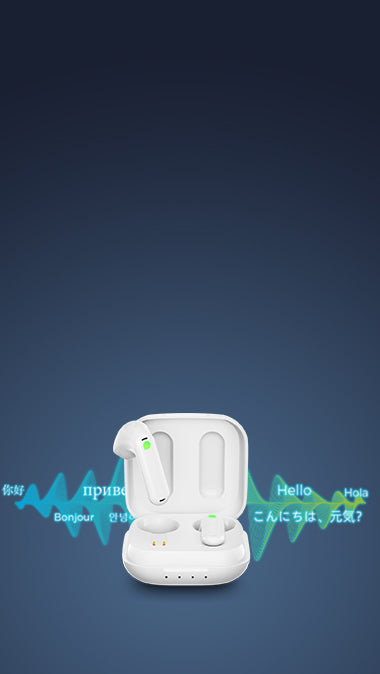 NO.1 Real-Time Two-Way Translation Earbuds

Bi-directional Simultaneous Translation

95% Accuracy in 40 Languages and 93 Accents

Smart Noise Reduction and 30-hour Battery

0.5-3 Seconds Fast Translation Speed

Offline Translation for 8 Languages
Learn More >>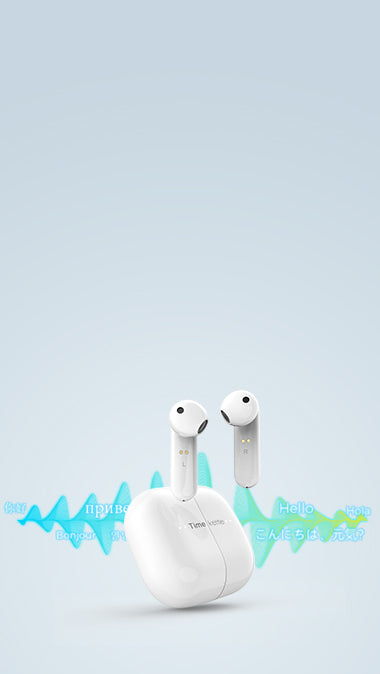 Leading Translation Earbuds with Entertainment Functions

95% Accuracy in 40 Languages and 93 Accents

Offline Translation for 8 Languages

Smart Noise Reduction and 12-hour Battery

Capable of Music Playing and Phone Calling
Learn More >>
Join Us
Subscribe to get special offers, free giveaways, and once-in-a-lifetime deals from Timekettle.