It all Started With the babel fish in the Hitchhiker's Guide to the Galaxy...
As a passionate sci-fi fan, founder Tian Li was inspired by the babel fish in The Hitchhiker's Guide to the Galaxy. With a goal of making the most technologically advanced products in sci-fi works the ultimate goal, he decided to tackle the communication problems people face on a daily basis. In 2016, he set out to create earbud-style translation devices, like the babel fish, to revolutionize communication in travel, work, and daily life.
Over the next two years, Tian worked tirelessly to develop a small, sleek, and user-friendly gadget that could break language barrier in real-time. His dedication paid off in 2018 when he was accepted into the Tencent AI Accelerator program, allowing him to bring his vision of easier communication to people all over the world.
Our Core Values
As a leading global brand of AI translator earbuds, Timekettle is committed to uniting people of different languages and cultures by breaking down language barriers with innovative technology.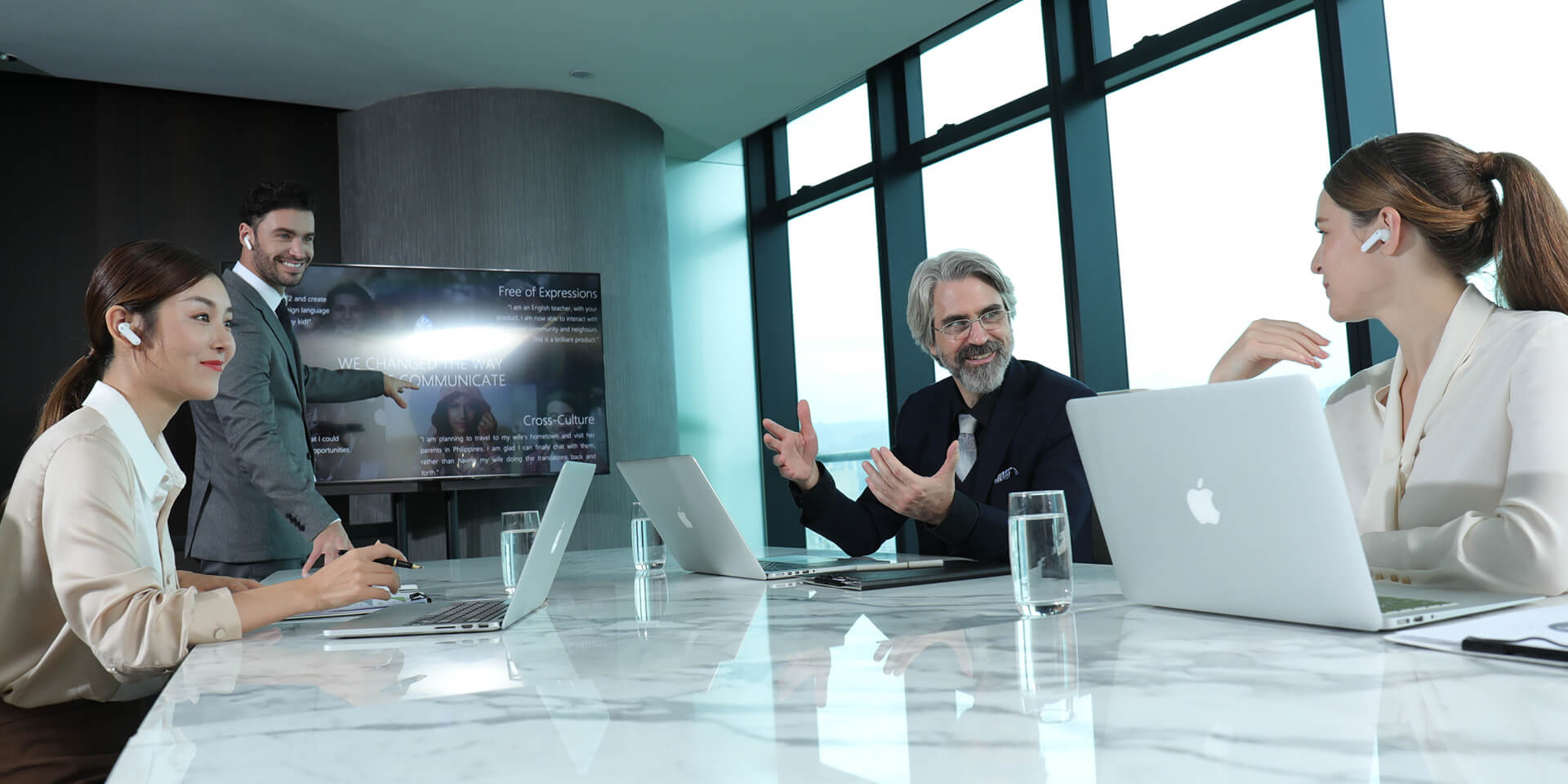 Communication is Connection.
It's never just a translation, it's all about relation connection.
Founded
Founded in Shenzhen University Town.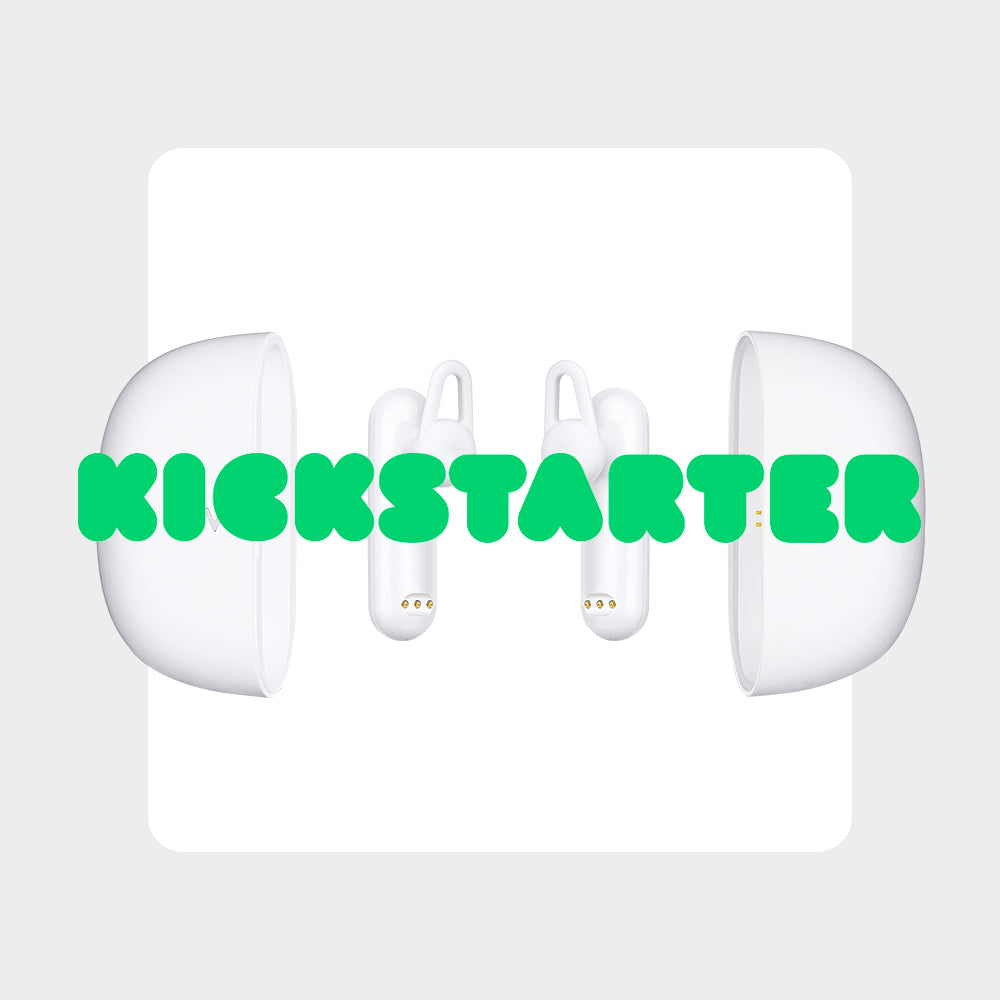 First Product Launched
WT2 Plus, the first-ever earbuds with simultaneous interpretation, broke a Kickstarter record.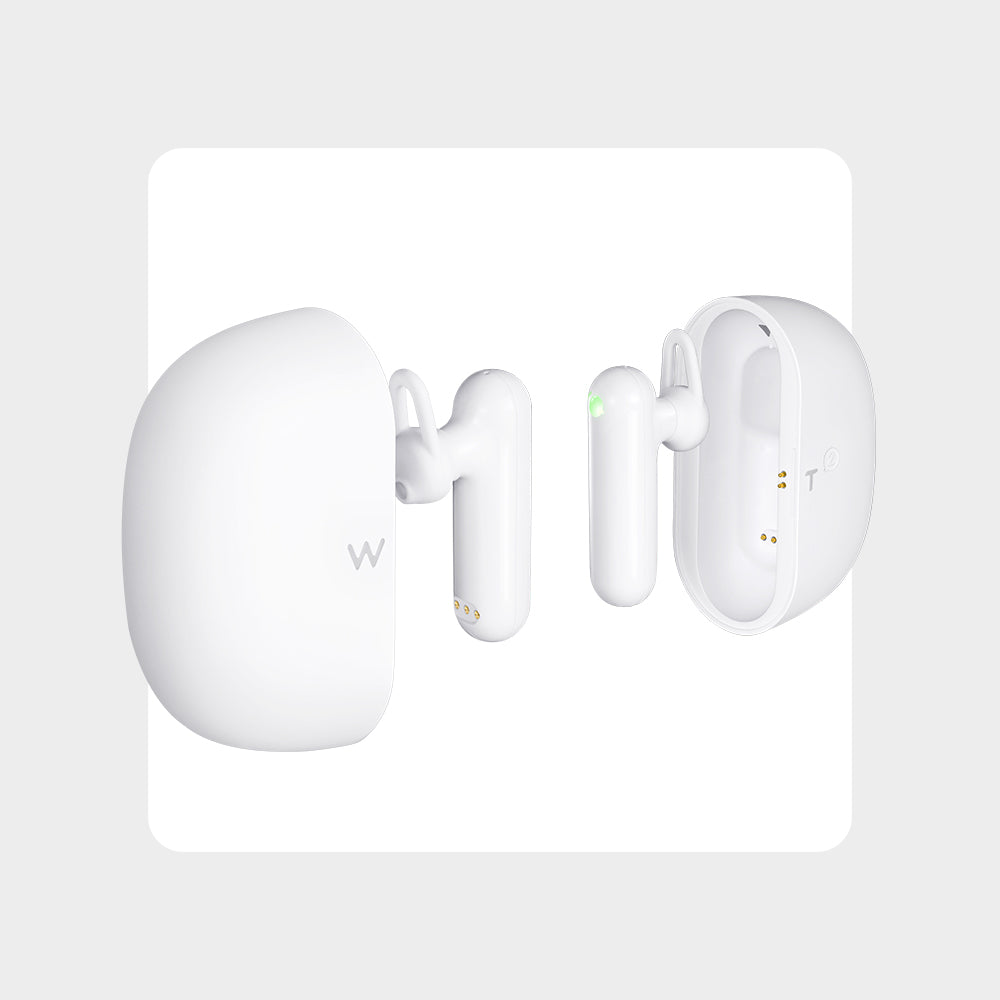 Running On Track
WT2 Plus in mass production.
Raised angel funding.
Second Product Launch
ZERO Translator was released.
Received CES Innovation Award, IF Design Award, Good Design Award, and Global Design Award.
Named by Entrepreneur Magazine as "one of the incredible startup companies".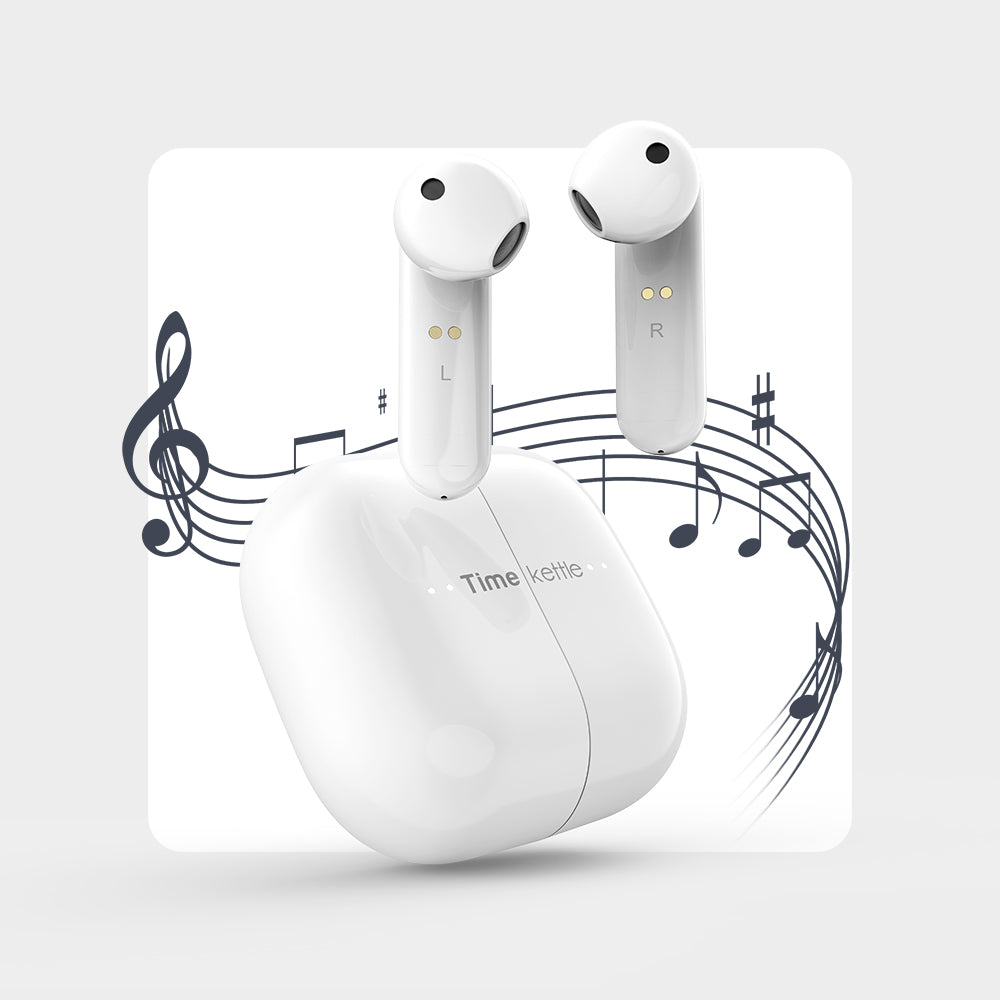 First M Series Product Launch
M2 translator earbuds with music and phone call functions was released.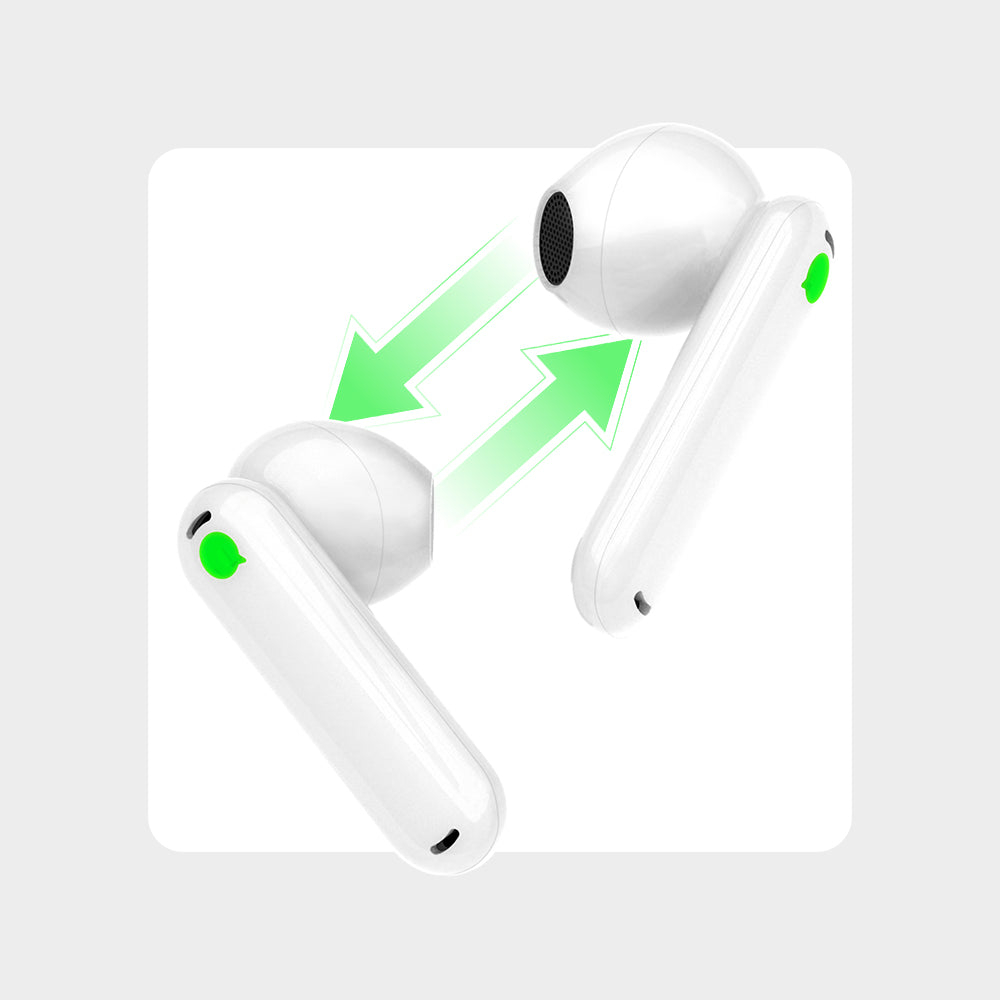 W Series Product Update
WT2 Edge, the first 2-way Simultaneous Interpretation Earbuds was released.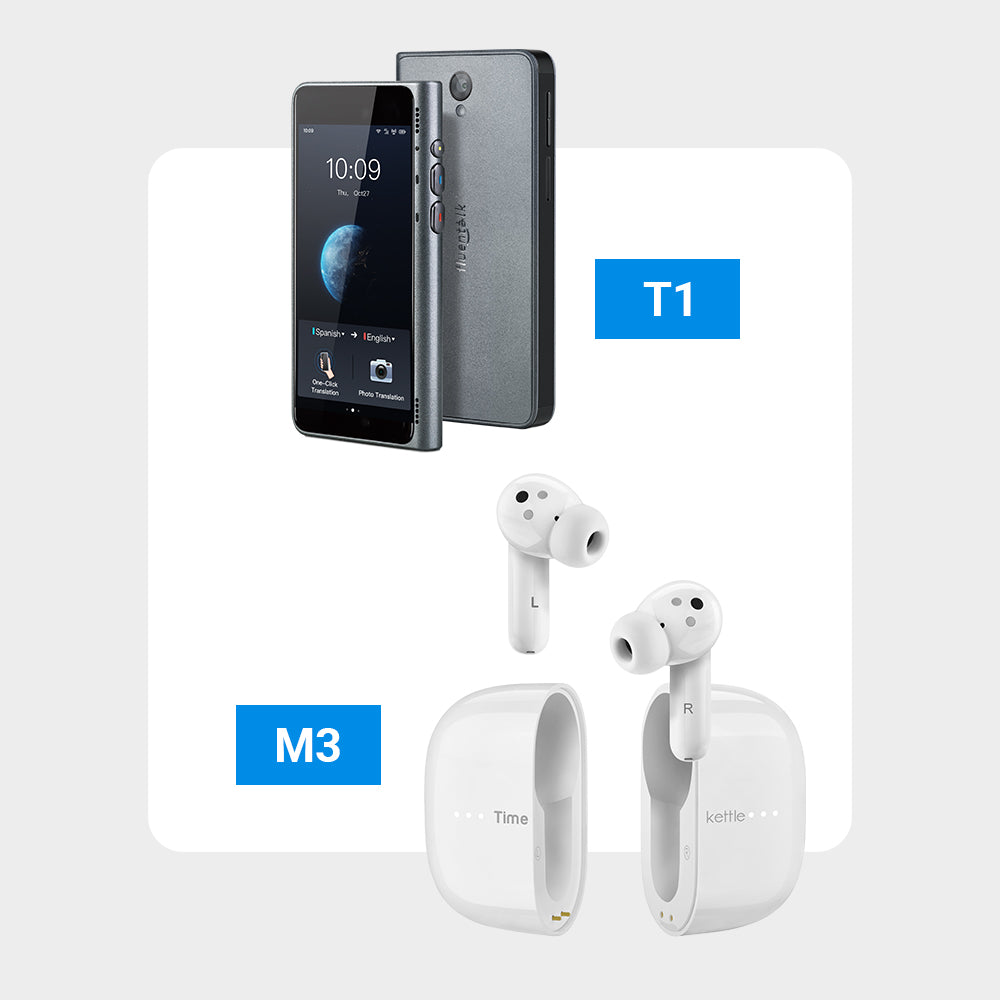 More Products are coming.
M3 was released as an upgrade to M2.T1 Translator Device was released by sub-brand Fluentalk.
Communication is Connection
Applications of Timekettle Translation Devices
Transforming Communication in Industries and Personal Experiences
Timekettle has revolutionized communication by providing real-time translation services that eliminate long-standing language barriers in diverse industries. This innovation has simplified communication between businesses and their multinational clients, enabled interracial families to communicate effortlessly, and empowered travelers to explore without linguistic limitations. Timekettle's groundbreaking technology has transformed communication, ushering in an era of unprecedented ease and excitement for all.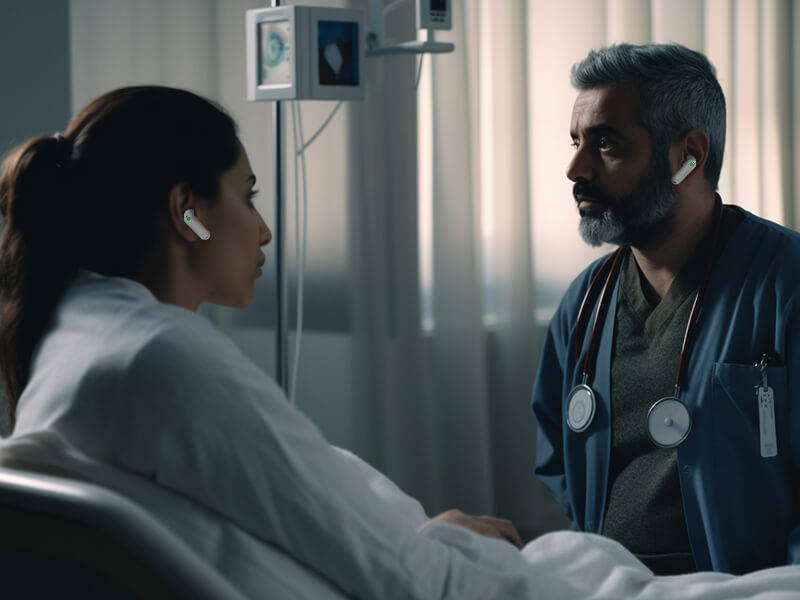 Bridging Language Barriers for Medical Communication with WT2
Eric, a medical doctor, faces language barriers with 90% of his Spanish-speaking patients, which can be embarrassing for them to discuss problems when using a third-party interpreter. However, since discovering the WT2 translator earbuds, Eric has been able to communicate directly with his patients while operating medical equipment with free hands. The ease of communication has made Eric a dedicated user of the WT2 series. He is especially impressed with the new generation Edge's faster translation speed and Simul Mode, as they create a safe and private communication environment that allows for efficient communication with his patients. Eric has even recommended the earbuds to his patients and used them to communicate with his own partner's parents.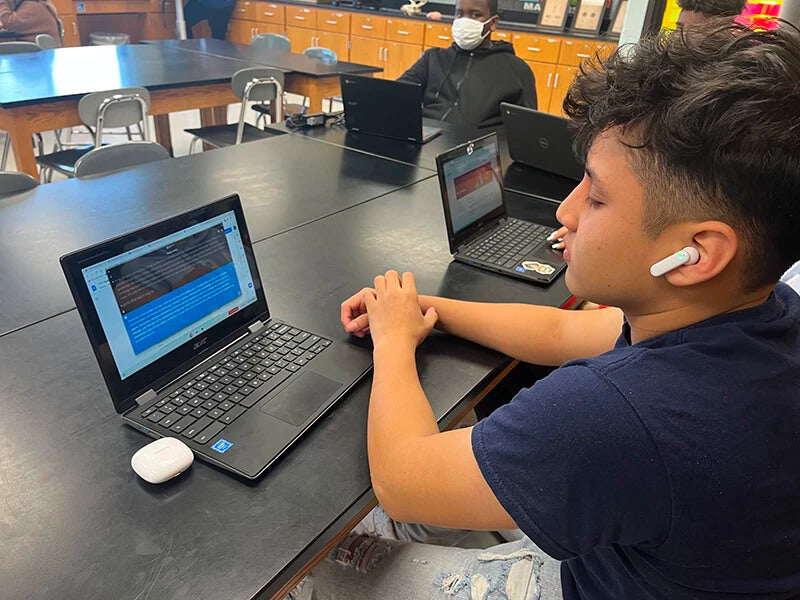 Application in Franklin Public School District: Facilitate Positive Learning Experience for ESL Students
22 new students in the Franklin Public School District who come from non-English-speaking countries such as Haiti, Portugal, Brazil, and Ukraine have started learning English, along with 17 students who speak six different languages have registered in September. To help these students better integrate into the teaching environment, the school district acquired Timekettle Translator Earbuds that can allow students to use independently during the language learning transition period. The earbuds not only translate from English to the student's native language but also transcribe the text on their phones or Chromebooks. Translator Earbuds enable students who speak a foreign language to seamlessly immerse themselves in grade-level instruction without spending excessive amounts of time adjusting to the language. This is particularly beneficial for new immigrant students who can confidently engage in group participation and learning without fearing the impact of language barriers on their progress.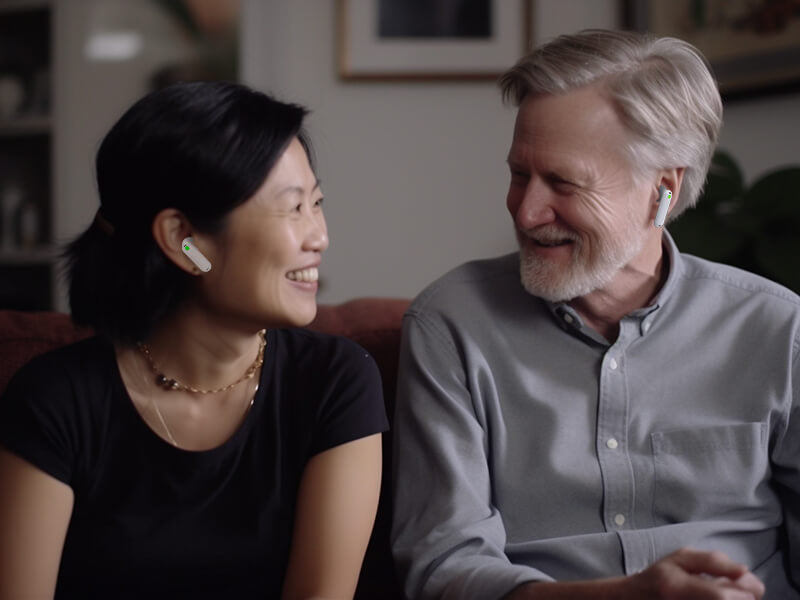 WT2 Edge Enhances Communication Efficiency for Cross-cultural Couples
John, a retiree from the USA in his sixties, married his Chinese wife despite the language barriers. Communication is essential to them, but using Google Translate on mobile devices was a hassle. His wife discovered Timekettle WT2 Edge translator earbuds on WeChat, a Chinese social app and convinced John to buy them during a promotion. John was ready to refund them if the earbuds didn't meet his expectations. To their surprise, the earbuds became a necessity in their daily lives. They used the earbuds for daily conversations, jokes, and even arguments. Communication became as effortless as their love, achieving astonishing communication efficiency compared to using a mobile app. John also used them while traveling to communicate with service staff in foreign countries.
Our Tech
Timekettle is a tech company founded in 2016 with dual HQs in Los Angeles and Shenzhen. The company focuses on combining AI and language science to create Hybridcomm™ tech, powering simultaneous interpretation earbuds that see widespread use in industries such as business, travel, education, and medical. Timekettle is currently the best-selling translator earbud brand in the US.
Our Team Favorites
For too long, handheld translators and apps only focused on the translation itself. The user and the experience were neglected and considered secondary. Timekettle provides tools that allows people of different races and languages to communicate and connect with each other without barriers.
We're providing global customer service with phone call, email and online chat to help you in anywhere and anytime.
-- Phone Call: +1(833) 491-1328 (Answers are available in English and Spanish.)
-- Email Service reply in 24h:For all product and order issues, please contact us at support@timekettle.co.
-- Address: Building A#612, Minqi Science Park,No. 65 Lishan Road, Pingshan Community, Taoyuan Street, Nanshan District, Shenzhen