The 10 Best Spanish English Translator Apps for 2022
Written by solutionfeilai
Our world is closer than it has ever been before. Different people and cultures can communicate in real-time. That means it is essential to have an app that translates languages.
When you have a useful Spanish-English translator app, it is possible to communicate in each person's native language. Having access to this tool results in fewer miscommunication issues because all parties can talk without stepping outside of their comfort zone.
These are the ten best Spanish-English translator apps for 2021 that you will want to consider downloading.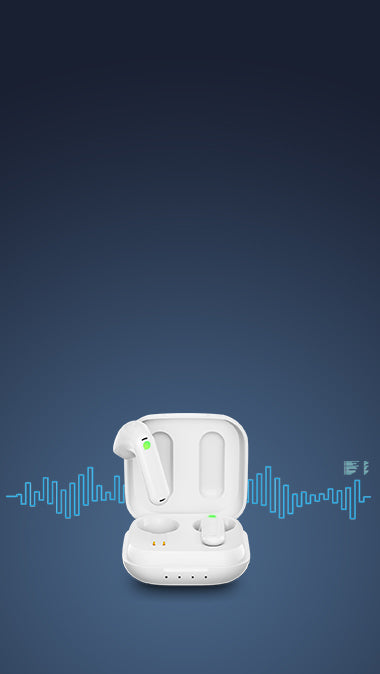 NO.1 Real-Time Two-Way Translation Earbuds

Bi-directional Simultaneous Translation

95% Accuracy in 40 Languages and 93 Accents

Smart Noise Reduction and 30-hour Battery

0.5-3 Seconds Fast Translation Speed

Offline Translation for 8 Languages
Learn More >>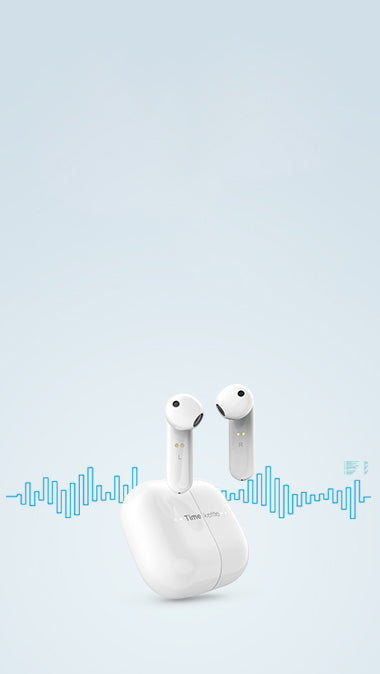 Leading Translation Earbuds with Entertainment Functions

95% Accuracy in 40 Languages and 93 Accents

Offline Translation for 8 Languages

Smart Noise Reduction and 30-hour Battery

Capable of Music Playing and Phone Calling
Learn More >>
List of the Best Spanish English Translator Apps
iTranslateApp
This app works well for iOS devices, but it also works on Android and through the web. It enables students, professionals, travellers, and more to speak, read, and write in over 100 languages. The Spanish-to-English translation is fast and accurate, and it includes offline support. Your camera can help you to translate signs, while the keyboard translation feature gives you instant information from your preferred messaging app.
Google Translate
Translating Spanish to English through Google is remarkably effective. The app has received several updates over the past months so that Android users have a useful tool for communication needs. It works offline, translates the text that you see, and provides several features that facilitate a conversation.
Say Hi
Most Spanish-English translator apps come with a download fee before you can start using the software. That's not the case with this option, which provides conversational translation through multiple dialects. The user interface is uncluttered, making it surprisingly comfortable to use. Tap a button, start speaking, and you will be a part of the conversation. You'll find it to be one of the most accessible software options to use right now.
Speak and Translate
With over 600 million downloads in its history, this option is one of the most population Spanish-English translator apps available today. It's the perfect choice for those who prefer iOS devices since it works with Apple Watch and integrates across the I-series of devices. This app is also one of the best options for those who require translation help with a Mexican dialect. You receive information in real-time to ensure that everyone stays together, and no misunderstandings occur.
ABBY TextGrabber
Although this download doesn't provide conversational translation support, it is an app that translates languages based on screenshots that you take. That means you can use it while sitting at a desktop or laptop, while travelling, or ordering at a restaurant with menus in Spanish. The feature can be used on maps with equal effectiveness so that you always have an idea of where to go or ask for what you need.
iHandy
This app provides you with the basics of the language that you hear others speak. Although it doesn't offer a complete translation matrix, it can help people with some knowledge of Spanish to become more fluent. When you type a word that is unfamiliar to you, the translation of it immediately appears in the software. That process makes it more comfortable to use expressions or sentences natively. The tool also keeps your searches while giving you ways to connect with others through social media.
World Lens
You can use this free Spanish-English translator app to understand any words that you may not know while travelling. The software recognizes what is in the picture so that you know for sure what it says. This download takes up a minimal amount of space on your device, ensuring that it can go anywhere. It does require you to take a stabilized picture for the matrix to work, but it also augments what you can see in the world today.
My Language Translator
This app that translates languages can also be a practical teaching tool if you want to learn how to speak Spanish. It's one of the few downloads available today that encourages users to practice different languages as they interact with others. It provides a text-to-speech feature, a dictionary, and plenty of homework help. Although it falls a little short as a conversational tool to use for conversations, it still gives users a lot of resources.
Spanish Translator Pro
You can save a tremendous amount of space by cutting out apps that translate dozens of languages with this choice. It only features Spanish. That makes it a straightforward tool that can help users to find the perfect words or phrases to say without much work. You'll need to manually translate phrases that you don't understand when using this app, but the effort isn't overly cumbersome. It does require a rudimentary knowledge of Spanish before it can be useful as a translation download.
Microsoft Translator
If your Internet or data connection is spotty during your travels, having access to a Spanish-English translation app that works offline is essential. This tool works in real-time so that you can work together, have a conversation, and more – even if there isn't any Wi-Fi available where you are. It comes in three packages: personal, business, and educational. It also comes with a web-based tool while providing translations across devices to ensure everyone knows what is being said. Start a conversation, offer an access code as you would with Zoom, and then anyone can join while speaking their native language.
Another Way to Listen to What Others Have to Say
Timekettle WT2 Edge provides a real-time translation in up to 40 different languages and 93 distinctive accents. Instead of setting phone or tablet between people to facilitate the conversation, this helpful tool works like a pair of comfortable earbuds.
The Bluetooth 5.0 connection makes setting up Timekettle WT2 Edge virtually effortless. Translations happen quickly so that the conversation flows as it should. That means you no longer need to wait on software to process the words that people say.
Communication is essential. Ensure you have all of the tools you need for business, travel, and more with all of these unique options that are available for download today.