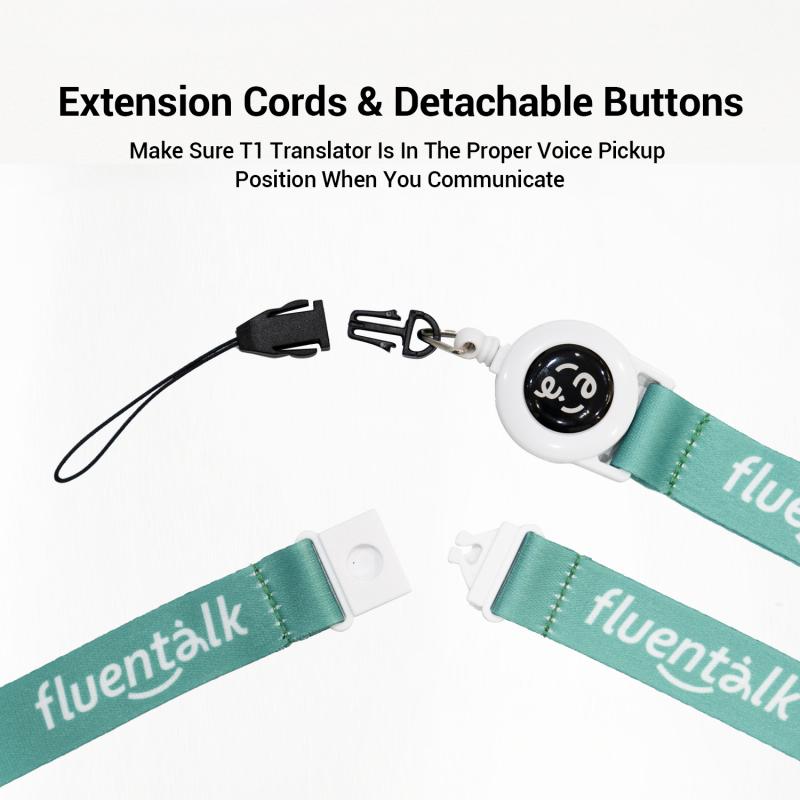 Fluentalk Handheld Translator Device Lanyard
Make your journey easier:
- Keep your hands and pockets free by using the lanyard to hold your T1 or T1 mini translator device.
- Start translating faster by hanging up your T1 or T1 mini translator device.
How to use the lanyard:
- Insert one end of the lanyard through the hole at the bottom of T1, and pull the other end of the lanyard out from the other side.
This product is rated 5.0 of 5.0 stars.
It has received 4 reviews.
Building bridges
I purchased the Fluentalk T1+ M3 package. The T1 is the device I go to most often. It's more practical and it's easy to grab and use without setup delay. I like having a device separate from my phone as well. I was surprised how much better it is to use a true and separate translator instead of phone apps. Another added benefit is how quickly you can show the person you're speaking with how to use it. The push to talk buttons are very simple and user friendly. It also performs better than the M3 when I'm using very weak public Wi-Fi. I expect this will make it the better choice when traveling where the same unpredictability is experienced. Overall I'm very happy to have the Fluentalk T1. I use it regularly with a special person in my life and it's been a game changer! Thank you Timekettle!!
T1
It is convenient to hang it around your neck when you are traveling.
Very convenient, helps in comfortable use.
Package shipped carefully
Very easy to use and assemble