Best 2-Way Language Translator for You to Travel Smarter
By:solutionfeilai Posted on
How do you communicate effectively with someone else if that person speaks a different language than you do?
In the past, there were only two options. You could take the time to learn a conversational version of the language so that a basic understanding could occur. When that option was not available, each person would need to break out a translation dictionary.
Technology is changing how we can communicate. Instead of relying on hardcopy resources, you can download several tools that help you to understand what someone is saying in real-time.
Apps have helped to create more conversations across language barriers in the past decade than at any other time in history. Now, a new technological evolution is making it even easier to communicate.
When you have the best language translation product in your ear, providing real-time information in seconds, the conversation lag of the past disappears. That's only one benefit of having a two-way translator.
Introducing the Timekettle WT2 Plus
You will quickly discover that real-time conversation translation has never been as intelligent or convenient as it is with the Timekettle WT2 Plus. These earbuds are perfect for business or recreational travel needs because the tool enables all parties to speak in their native languages.
Over 40 different languages and 90+ dialects are currently available when using the Timekettle WT2. That means multiple parties in different cultures can all speak with each other in real-time when everyone has access to this device.
It provides a no-touch experience that allows you to have a two-way language translation while still practising social distancing. You don't need to pass a device back and forth to ensure accurate communication.
An offline mode allows users to take advantage of all of these features wherever they happen to be in the world.
The earpieces provide anyone with a chance to enjoy a conversation with any compatible language. That's why it is the best language translator for those who travel frequently.
What You Can Expect with the Timekettle WT2 Plus
The Timekettle WT2 uses a dual microphone array to reduce the influence of external noise on the words being translated. This feature reduces the error rate while producing a remarkable clarity that isn't available on similar devices.
You receive the translation through a speaker placed in your ear like any other set of earbuds. A Bluetooth 5.0 connection ensures that you have a clear connection, and the product will auto-connect or auto-reconnect as needed.
Users with Bluetooth 4.2 and above can still use the product, although it only supports two earbuds instead of more.
You receive about five hours of use when the Timekettle WT2 is fully charged. It takes about 90 minutes to complete a charging cycle through a USB port. The product also comes with a charging case with a battery indicator that provides you with essential information.
Most of the world's languages receive translation on the earbuds once users have the product up and running. Chinese, Japanese, Spanish, English, Russian, French, German, and more all make it much easier to have a conversation whenever you travel.
Users Receive Three Comprehensive Translation Modes
The Timekettle WT2 Plus provides an innovative hands-free experience. Each user can choose from one of three different translation modes to remove the burden of understanding one another.
Instead of pulling out your phone to transfer back-and-forth or look up a word in a dictionary app, you can have a seamless conversation with a partner in two different languages with a reduced risk of misunderstanding.
Each mode has specific strengths worth considering if you are in the market of a two-way translator right now.
Simul Mode
This option is perfect for quiet environments when you and a partner want to have a conversation. Each person has an earbud. While one person is speaking, the translation matrix transitions the language from the one you don't understand to the one that you prefer. It creates a listening experience that ensures users know what is being said.
Touch Mode
It would be best to choose this option when having a conversation in a noisy environment. Each person has an earbud they use to facilitate communication. One person touches the sensor to activate the pickup of a voice. When you touch it again, a direct translation of what was said gets relayed through the earpiece.
Speaker Mode
If you are the only person who requires translation help in a conversation, the Timekettle WT2 offers a speaker mode. Once the voice pickup detects words being spoken, it automatically activates the tool so that it can start recording the conversation.
Instant online translations are possible when using the best language translation wearable because a dozen global servers are available to process information. From Silicon Valley to Sydney, Seoul to Singapore, or Tokyo to London, you can expect a 93% accuracy rating with your conversation – one of the best rates in the industry today.
Compatibility with the Timekettle WT2 Plus 2-Way Language Translator
The Timekettle WT2 Plus language translator offers compatibility with most mobile devices from today's leading brands. It provides users with an easy-to-connect system that enables you to start using the product immediately.
Depending on the Bluetooth version available on your device, you can receive rapid audio transmissions from up to 20 feet away when using the best language translator in the marketplace today.
Your simultaneous translation happens in three seconds or less when using the Timekettle WT2 Plus. That means you can travel in confidence knowing that you can understand what others are saying – and the reverse can also be true with this innovative technology.
The best 2-way language translator may not be right for everyone. If you don't travel much, work online from home, or already have fluency in what gets spoken at your intended destination, it doesn't offer as many supportive features.
When you need a practical and affordable tool that can help you facilitate a conversation in dozens of languages and accents, it is clear that the best language translator is the Timekettle WT2 Plus.
 Related Articles:
Top 8 Portable Translation Devices for Travelers and Buying Guide 2020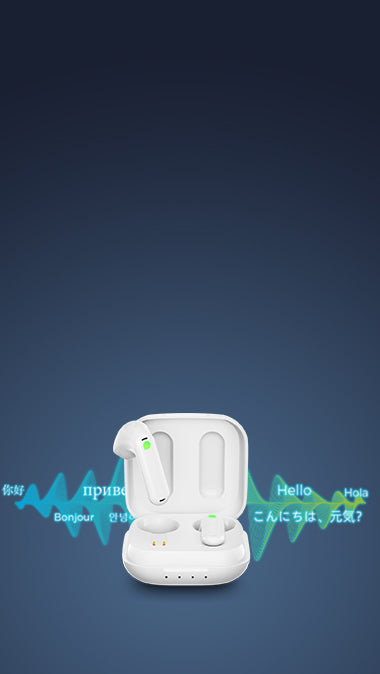 NO.1 Real-Time Two-Way Translation Earbuds

Bi-directional Simultaneous Translation

95% Accuracy in 40 Languages and 93 Accents

Smart Noise Reduction and 30-hour Battery

0.5-3 Seconds Fast Translation Speed

Offline Translation for 8 Languages
Learn More >>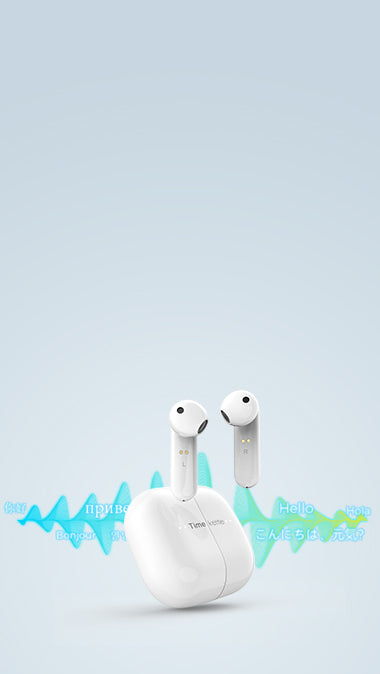 Leading Translation Earbuds with Entertainment Functions

95% Accuracy in 40 Languages and 93 Accents

Offline Translation for 8 Languages

Smart Noise Reduction and 12-hour Battery

Capable of Music Playing and Phone Calling
Learn More >>
Join Us
Subscribe to get special offers, free giveaways, and once-in-a-lifetime deals from Timekettle.