The 10 Best Translation Apps for Android and iPhone
By:solutionfeilai Posted on
If you are not multilingual, travelling to a foreign country can be a cumbersome experience. Unless someone speaks the same language or can serve as a translator, it can be challenging to communicate with others.
One of the tools that solve this problem is a translation app. Choices are available for Android and iOS users so that you can communicate with others in real-time. It gives you a chance to enjoy an actual conversation without looking up words or phrases in a guidebook.
Some of the best translation apps don't need a data or Wi-Fi connection to operate. That means you can travel anywhere and experience the benefits of this technology.
Here are the best downloads for you to consider today.
List of Today's Best Translation Apps
TripLingo
This app helps you to communicate with others while providing a greater understanding of the local culture. You start by choosing from one of over 100 countries before downloading a data pack for your destination. This process gives you a voice and image translator, a selection of critical phrases to know, and a Wi-Fi dialer to help you make calls while travelling. You can access a human translator for serious moments for an added fee.
Papago
When you travel throughout the APAC region, this translation app should be by your side. It translates between English and the major languages in the area. You can also use German, Spanish, and Italian translations with this download because the features in the app include handwriting and photo translating, along with offline options. A special section is available for kids to help them communicate with others. It's offered for free for iOS and Android.
Waygo
Although this translation app-only turns Chinese, Korean, or Japanese into English and in reverse, the entire download operates offline. You can point at a sign, take a picture, and see your translation instantly. It gives users access to a complete food dictionary that lets you know what you're thinking about ordering. You only get ten conversions for free each day with the basic version, but the upgraded version with all three language options is still somewhat affordable.
iTranslate Voice
You can use this app to translate the audio from your language into one of over 40 different speaking options. It works by having your iOS or Android phone record a specific statement or request. Once you are finished speaking, you can tell the software to translate your words into the language of your choice. It also lets you convert what someone else says into what you know. If you have compatible devices, the programming supports the use of two-way conversations in real-time scenarios.
Siri or Google Assistant
When you have an iPhone or an Android device, you can ask your digital assistant to translate specific words or phrases on your behalf. You'll need to be operating the latest version of your operating system to achieve the best results with this option – that means iOS 11 or higher for Apple products. Once you activate the virtual help, ask how to say the specific word or phrase in the targeted language. Then you get to hear how to say it yourself.
SpanishDict Translator
You can find several Spanish-English translation apps available for download today. Many of them can provide enough tools to help you communicate at a basic level. This software offers a superior experience because it can translate phrases, look up definitions, and even conjugate verbs. It provides an extensive grammar guide to ensure that you don't misspeak. A helpful guide that includes specific language-based topics can help you to talk about almost anything.
Evolly Arabic Dictionary and Translator
Most translation apps focus on English, Chinese, and European languages for travellers. That means anyone going to the Middle East or cultural sectors in their own country can miss out on conversation opportunities. This software enables you to accurately translate between English and Arabic through sources like Microsoft, Google, and Yandex. You can even review different suggestions for speaking specific phrases. You'll find plenty of supplemental glossaries and more on specialized topics to consider.
Pleco
Although this translation app is closer to a dictionary than something that provides real-time conversational information, it can still be a compelling tool to use when travelling. The optical camera feature is the best option with this software, helping users to understand text, signs, and more. It is also quite forgiving when making stroke mistakes in Cantonese or Mandarin, making it much easier to communicate with others.
BK Translate
This developer on Google Play provides a variety of language-specific apps from which to choose. Dozens of different downloads are available, translating between the selected option and English. It works through voice activation, handwriting, or typing. You can use full sentences or individual words to facilitate communication. Although the advertising can get cumbersome at times in the middle of a conversation, this free resource is difficult to ignore.
Dict.cc
The software with this app includes about a dozen languages with its free version. You can step up to the premium option for even more support. Once downloaded, you receive access to audio pronunciations, auto suggestions, and offline features. Although it tends to work best when using a single word instead of phrases, it can be the perfect tool for someone who is already somewhat familiar with the local language.
An Alternative to App-Based Translations
A translation app is a helpful way to communicate with others. It can also be inconvenient when you want to have a two-way conversation.
An alternative to consider is the Timekettle WT2 Plus AI real-time translator earbuds. The included languages and accents supported by this product cover 95% of today's human cultures.
It uses adaptive noise-cancellation features, based on a neural network, to ensure you receive a clear and accurate translation.
Communication is a critical component of successful travel experience. When you have the option to translate in real-time, you can enjoy each opportunity to go exploring.
 Related Articles:
Best 2-Way Language Translator for You to Travel Smarter
Top 8 Portable Translation Devices for Travelers and Buying Guide 2020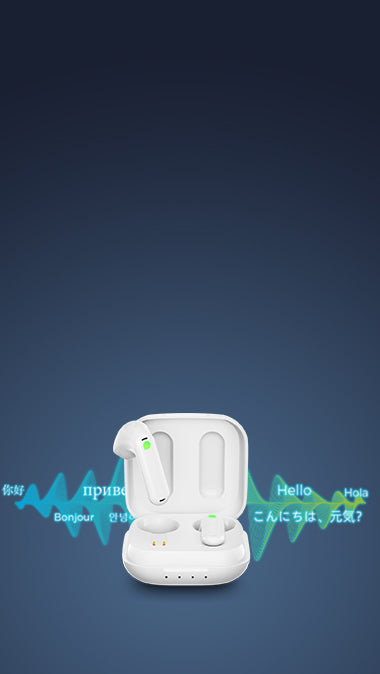 NO.1 Real-Time Two-Way Translation Earbuds

Bi-directional Simultaneous Translation

95% Accuracy in 40 Languages and 93 Accents

Smart Noise Reduction and 30-hour Battery

0.5-3 Seconds Fast Translation Speed

Offline Translation for 8 Languages
Learn More >>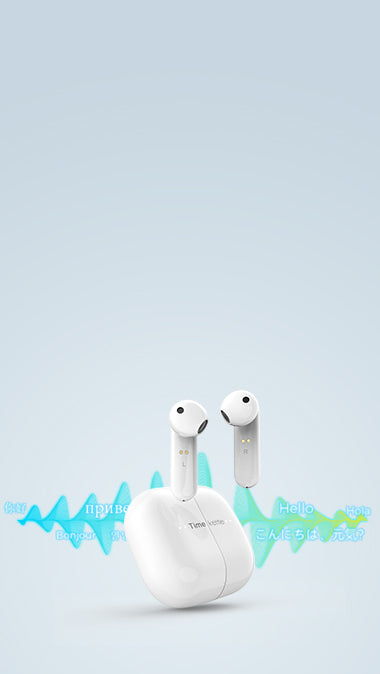 Leading Translation Earbuds with Entertainment Functions

95% Accuracy in 40 Languages and 93 Accents

Offline Translation for 8 Languages

Smart Noise Reduction and 12-hour Battery

Capable of Music Playing and Phone Calling
Learn More >>
Join Us
Subscribe to get special offers, free giveaways, and once-in-a-lifetime deals from Timekettle.