Top 10 Google Translator Earbud Alternatives 2020
By:solutionfeilai Posted on
We're living in an amazing technological time in our history today. In the past, when we were around people speaking another language, there was nothing we could do but rely on the support of a professional translator, hoping to provide some clarity. This used to slow people and businesses down as they worked feverishly to try and understand one another.
Fast forward to today when you can use earbud translation products that, in real-time, pick up a language being spoken and translate it, for you, into your language. Yes, we have that technology, and yes, if you haven't already thought about adding it to your life, it's time to consider.
There are big-name options there like Google translate products and apps. But what about Google translate alternatives? If you're considering a product that is out of the realm of Google, here are our top picks for Google earbud translate alternatives:
WT2 Plus AI Real-time Translator Earbuds
Made for frequent travelers and those who need to have access to language meaning on the road today, these specialized AI earbuds come with an award-winning international design that translates 40 different languages and 93 different accents. Leveraging unique signal processing technology with an adaptive noise cancelation based on a neural network, simply pop these earbuds into your ear and start enjoying the benefits of seamless translation. They're also lightweight and come with a long-lasting battery.
NIUJF Portable Bluetooth Voice Translation Headset
Available in 33 languages, this Bluetooth translation headset is built with long-life battery and is compatible with both Android and iOS systems. When you charge the battery to its fullest, it can last for four-hours continuously, as well as 120-hours o standby. The buds also come with a case so you can charge the earbuds up even when you're on the move. Enjoy access to calls, music, and other audio apps, in addition to the translation services.
Frontier Real-Time Translation Earbuds
Also available for translating up to 33 languages, Frontier's premium earbuds come with Bluetooth connection and an app named JOVETRANs that's compatible with iOS and Android. These earbuds have a two-way interpreter that can be activated by clipping its button during speaking and translation. The headsets are also able to process quickly spoken words and fast translation in real-time. Plus, there's a charging box you can bring in tow.
Move over Google; Apple has released Airpods Pro for the iPhone which contains a real-time translation capability. Simply open Siri and ask her to be your interpreter. Her functionality works pretty flawlessly and can help you translate on the go. You have to own an iPhone to be able to use this product.
ASHATA Real-Time Translation Earbuds
Offering a quick, real-time translation of up to 19 languages for all users, these earbuds can be used not only for language translation but also for making phone calls and listening to music, too. They will start working and playing the second they go into your ear based on specialized sensors. Enjoy dual-mic noise reduction for smooth translations that block out surrounding sound.
Walfront Smart Voice Translator Earbuds
Available to translate up to 16 languages, these Walfront earbuds come with Bluetooth connectivity that enables quick and clear voice transmission. Designed with an 8mm moving coil speaker, for smooth voice recognition, the battery is able to last for five-hours for talking, and eight-hours for playing. These earbuds also come with a 90mAh lithium battery that is durable and long-lasting.
JIAN YA NA Smart Voice Translator Earbuds
Even with its compact, small size, these earbuds don't compromise on quality. Offering real-time translation of 19 global languages, plus a smart voice function, with smooth and crystal clear audio, these earbuds provide you with the freedom to translate on the go. Since they are so small, they are easy to move and lightweight; but, they do not come with any portable charging device.
FOSA Translator Earbuds with Charging Box
Available in black and white, the FOSA translator box supports up to. 19 languages with real-time translations. Connected to both Bluetooth and mobile app software, you can manage the translation from your phone or from across the room. There is no need for wires or anything else, making it an easily transportable option. Enjoy up t 4.5-hours of usage from the 90mAh rechargeable battery.
DDSKY Smart Bluetooth Translator Earbuds
Available in 30+ languages, these Bluetooth earbuds are ranked as a high-quality translation device. They support two modes with high-quality audio and can be used as an earphone when you're not translating languages. They also come with an 8mm moving coil speaker, plus the Bluetooth functionality that means you can command it from across the room. The buds are known for smooth voice transmission.
Eboxer TWS Wireless Bluetooth Earbuds
As one of the most advanced earbud products on the market, these earbuds are expensive as well. They offer real-time translation of up to 19 languages, as well as a mobile app that makes it easy to operate them. Inbuilt with Bluetooth, enjoy stable, smooth, and quick voice transmission.
Which Google Translate Alternative is Best?
Based on functionality, language compatibility, weight, battery durability, and ease of use, consider the WT2 Plus AI Real-time Translator Earbuds today.
Related Articles:
Top 9 Best Spanish To English Voice Translators For Travelers
Top 10 Best Language Translator Earpieces and Buying Guide 2020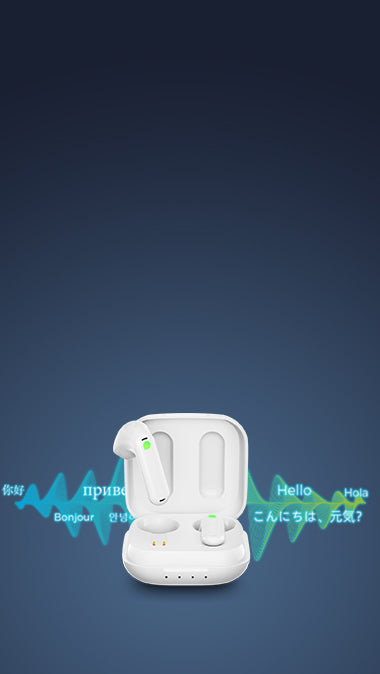 NO.1 Real-Time Two-Way Translation Earbuds

Bi-directional Simultaneous Translation

95% Accuracy in 40 Languages and 93 Accents

Smart Noise Reduction and 30-hour Battery

0.5-3 Seconds Fast Translation Speed

Offline Translation for 8 Languages
Learn More >>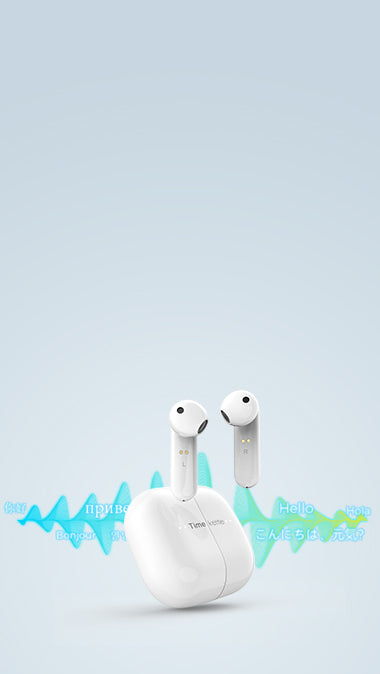 Leading Translation Earbuds with Entertainment Functions

95% Accuracy in 40 Languages and 93 Accents

Offline Translation for 8 Languages

Smart Noise Reduction and 12-hour Battery

Capable of Music Playing and Phone Calling
Learn More >>
Join Us
Subscribe to get special offers, free giveaways, and once-in-a-lifetime deals from Timekettle.