Top 10 Best Instant Translators for Travelers and Professionals in 2020
By:solutionfeilai Posted on
Handheld instant translation devices create exciting new opportunities to explore a new destination. Several different models exist in this product line, with the best ones providing two-way communication support.
That means the device can translate multiple people talking in different languages at once. It is the only way to have an entire conversation without waiting for words or sentences to get interpreted.
If you frequently travel for business purposes or because you love exploring, then these are the best instant translators to consider taking along on the journey.
List of the Best Instant Translators to Review
WT2 Plus AI Real-Time Translator
This instant translator provides an entirely hands-free experience for users with support for up to 93 accents. It offers three different translation modes from which to choose, enabling people to have a conversation even if they speak different languages. Instant online services from 12 global servers achieve a 93% accuracy rate covering 40 languages, and the earbud design is compatible with most mobile phone brands. Users can take advantage of the Bluetooth includes to enjoy up to 20 feet of movement.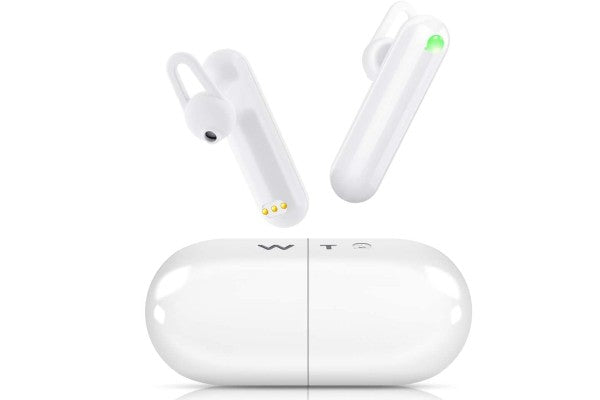 ili Instant Translator
Users can immediately take advantage of this instant translator as it provides offline services so that everyone can understand each other. It takes as little as 0.2 seconds to create an accurate response to what it hears an individual say. Although this product only supports translations from English into Spanish, Japanese, or Mandarin currently, a Korean version is in beta testing as of early 2020. Since it doesn't require a cellular connection, it is possible to take this product anywhere.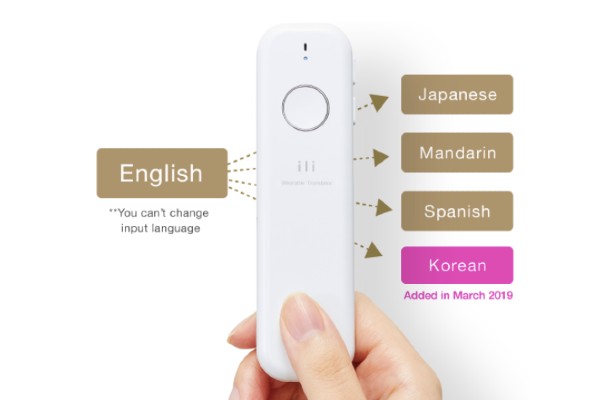 WT2 Lite Language Translator
This useful instant translator meets the targeted needs of individual language understanding. It provides support for 10 languages and 59 accents while featuring touch and speaker modes. If someone is in a noisy environment, then this option activates the voice pick-up to translate the sentence spoken. Users can take advantage of this service using their cellular data, or with support from a Wi-Fi connection.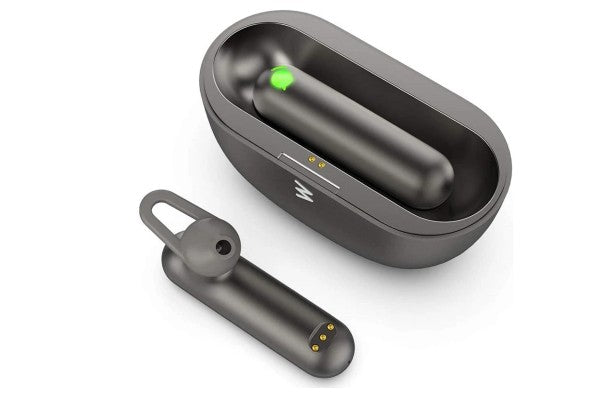 Pulomi Easy Trans Smart Language Translator
If a user doesn't have multilingual talents, then this affordable language translator can support over 50 languages to help everyone communicate when traveling. It can also function as a Bluetooth speaker for two-way communication. When users push the button on the product, it records what gets said. Then it recognizes the words to provide an audio translation. It is one of the most effortless designs found in this category.
Franklin TWE-118
This five-language instant translator contains over 210,000 total words and phrases that one can say or read to others. It focuses on European languages for English speakers, but it can also convert currencies from dollars to euros – or one of 11 others. Two built-in games come with the product, and it contains a metric converter and a clock. It doesn't provide an audio component, but it can get the job done at one of the best prices in this category today.
Buoth T9 Real-Time Translation Device
What makes this instant translator unique is its visual recognition tool. If someone takes a picture of a language they don't understand, then the camera works with the embedded technology to provide a reading in the user's native tongue. It includes support for over 40 dialects, although it works better when translating English to French. A recording feature enables people to say words in English to get converted into what gets spoken at cafés, shops, and similar tourism destinations.
Birgus Two-Way Language Translator
This instant translator can speak to others while displaying an accurate message on its HD display. Although it provides a 98% accuracy rate and support for 70 different languages, users cannot use it with two-factor authorization Wi-Fi connection or with cellular data. That means it requires an Internet hot spot to function. If it is fully charged, then it can operate for eight continuous hours so that users can take care of business needs or see the best sights of a city.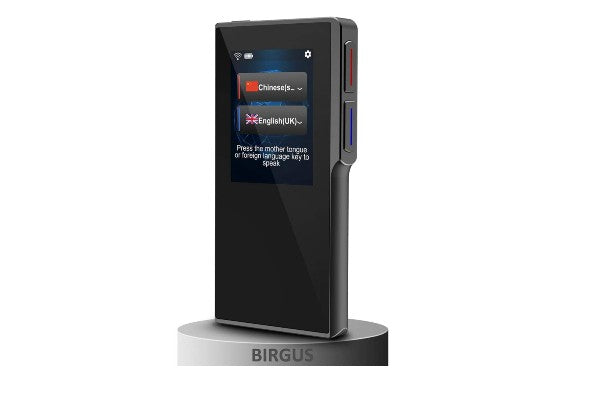 ODDO AI Pocket Translator
Users connect to several languages translating apps to relay the information to others when using this device. The included AI system learns phrases and keywords, while its machine-learning capacity can detect accents and dialects. It earns a 95% translation accuracy while providing two-way supports. The technology requires time to learn, and 4G networks don't support it, but the accuracy levels improve as more time gets spent with the instant translator.
CM Smart Instant Language Translator
The primary advantage for users with this instant translator is its extended battery life. It can function for 24 continuous hours, ensuring that enough power is available for any interaction. It supports the 42 most-popular languages spoken today, recording words with the press of a button. It is compatible with iOS and Android, offering a fast and straightforward way to improve communication during a vacation or while on a business trip.
Langogo Pocket AI Translator Device
This instant translator provides support for over 100 different languages with two-way conversations. It uses Retina-screen technology, powered by two dozen of the world's most potent translation engines, to understand multiple accents with a surprisingly accurate response. If a user provides voice transcription services, then the record can hold up to 25 hours of content. Continuous updates ensure that the software is never out of date, while the included mobile hotspot function can support data access for up to five devices.
Find Your Muse with a New Instant Translator Today!
The best instant translators provide a convenient method of communication in multiple languages. Whether you choose an English-only input or a product like the WT2 Plus AI Real-time Translator to cover multiple accents and languages, this technology makes real-time conversations possible in ways that were never possible before.
Since most instant translation devices are priced similarly to language learning tools, you won't find a faster or more comfortable way to converse. Choose your preferred item today to unlock a world of possibilities!
Related Articles:
Top 10 Live Translators of 2020
Top 10 Real-Time Translators for Travelers and Businessmen 2020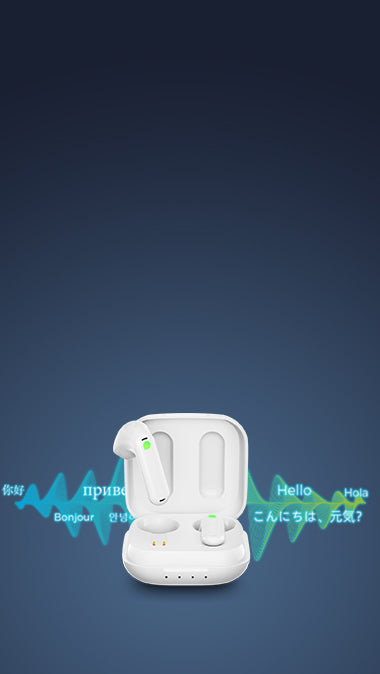 NO.1 Real-Time Two-Way Translation Earbuds

Bi-directional Simultaneous Translation

95% Accuracy in 40 Languages and 93 Accents

Smart Noise Reduction and 30-hour Battery

0.5-3 Seconds Fast Translation Speed

Offline Translation for 8 Languages
Learn More >>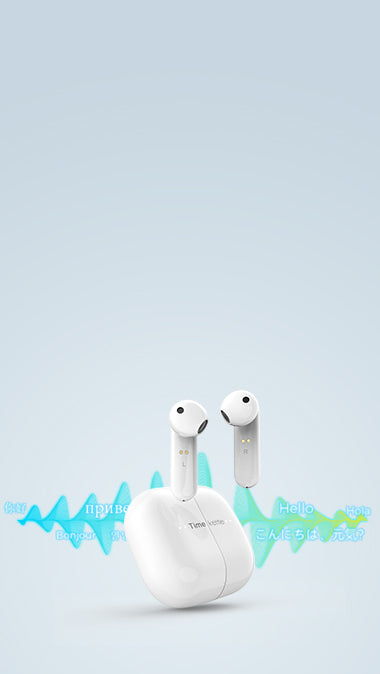 Leading Translation Earbuds with Entertainment Functions

95% Accuracy in 40 Languages and 93 Accents

Offline Translation for 8 Languages

Smart Noise Reduction and 12-hour Battery

Capable of Music Playing and Phone Calling
Learn More >>
Join Us
Subscribe to get special offers, free giveaways, and once-in-a-lifetime deals from Timekettle.