The Timekettle Team has rolled out the official version of the full offline translation feature in December 2020, a world-first two-way simultaneous speech translation between seven languages (as 11 language pairs). You can now download the latest Timekettle APP version 1.7.0 at Google Play and iOS app store, and enjoy the efficiently offline translation without network connections. The offline feature is available for all Timekettle devices, includes WT2 Plus Translator Earbuds, ZERO Translator, M2 Translator Earbuds, and WT2 Edge Translator Earbuds.
Get the M2 offline add-on pack HERE
List of the 11 available offline language pairs:
English<->Spanish, Japanese, French, Russian, Korean, Chinese
Chinese<->Spanish, Japanese, French, Russian, Korean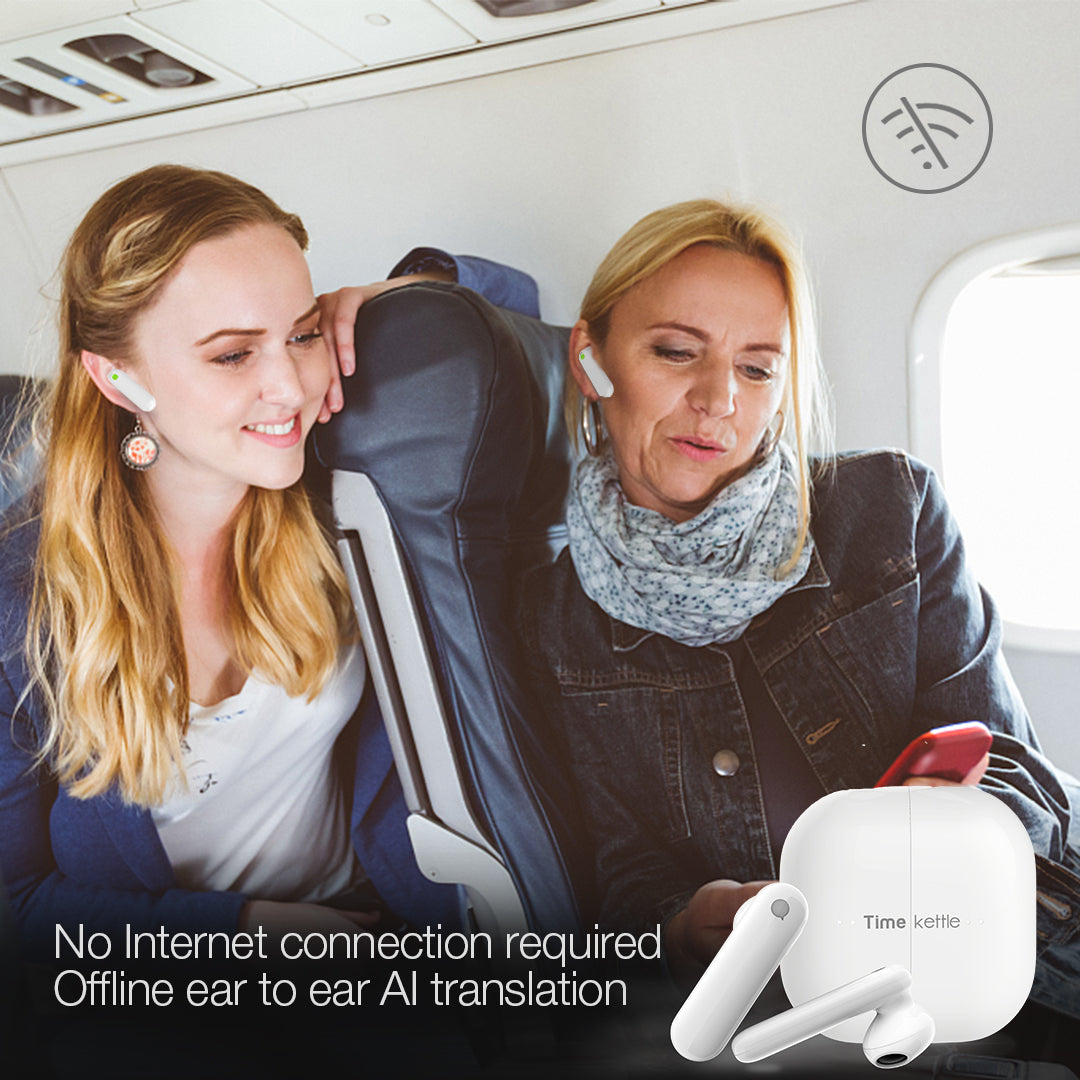 Before V1.7.0, it can only be run on the cloud server because the offline data package resources are too large to be loading.
For a long time, the process of artificial intelligence speech recognition and translation has been completed on the cloud server. This is because these two tasks require a huge amount of computing and downloading to the mobile phone takes up storage space. For example, in the past, the size of the speech recognition model for a single Chinese language exceeded 1GB, and it occupies more than 2GB of memory during operation, which is exceeded for most mobile phones. Therefore, most of the offline translations provided by apps or translation products were text translations in the past. Even with voice translation, there were very few languages supported, and the recognition and translation quality was poor. The scenes that this kind of offline translation can actually cover are within the scope of some specific sentences such as "hello".
Although 5G has fast coverage, there are still many places where the network is poor or inconvenient to access the online resources.
When you head to remote places, travel on airplanes, or just be in an underground garage, no signal or slow networks will definitely lead you embarrassed, especially you need a quick chat with a foreigner for assistance. And this kind of demand is so urgent and it is impossible to move to another place that good networks supported. Thus, offline language resources may rescue you at this moment.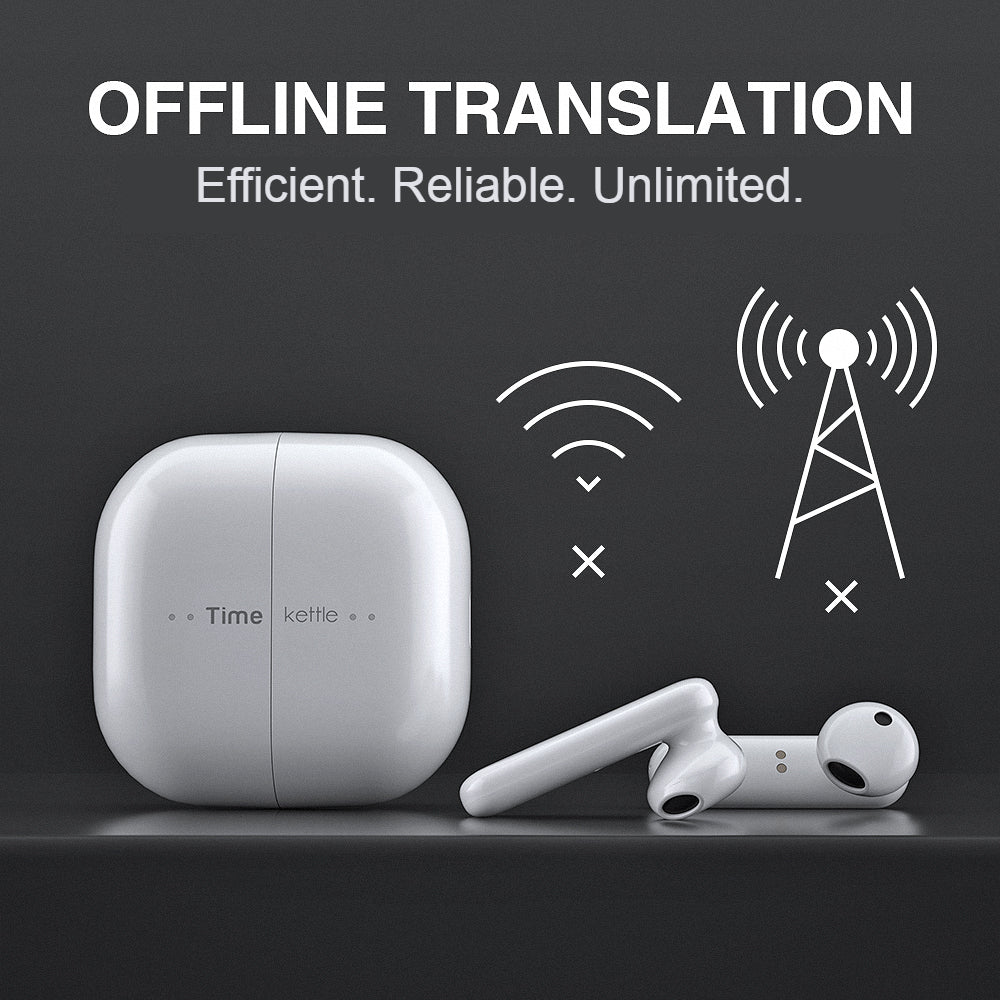 It took nearly a year, compressed it to one-tenth of the previous.
Taking the Timekettle team and their partners nearly a year with over $600,000 USD invested, we finally optimized the single language recognition model to 100MB each, the two-way translation model to 200MB for every two languages pair, and the speech synthesis model to less than 10MB, which means the three procedures from recognition-translation-pronunciation are fully offline. The team not only focuses on model compression but also constantly makes engineering adjustments to compacity the mainstream smartphone models. Meanwhile, it is also necessary to cover the global download network. As mentioned at the beginning of the article, it is not only the world's first offline translation function with a wide range of models and a large number of languages, but the effect has also been greatly improved compared with other products. The Timekettle team has shortened the gap between the offline mode and the online mode as much as possible, especially since the Chinese-English bilingual level is close to online, and other languages are also in rapid iteration.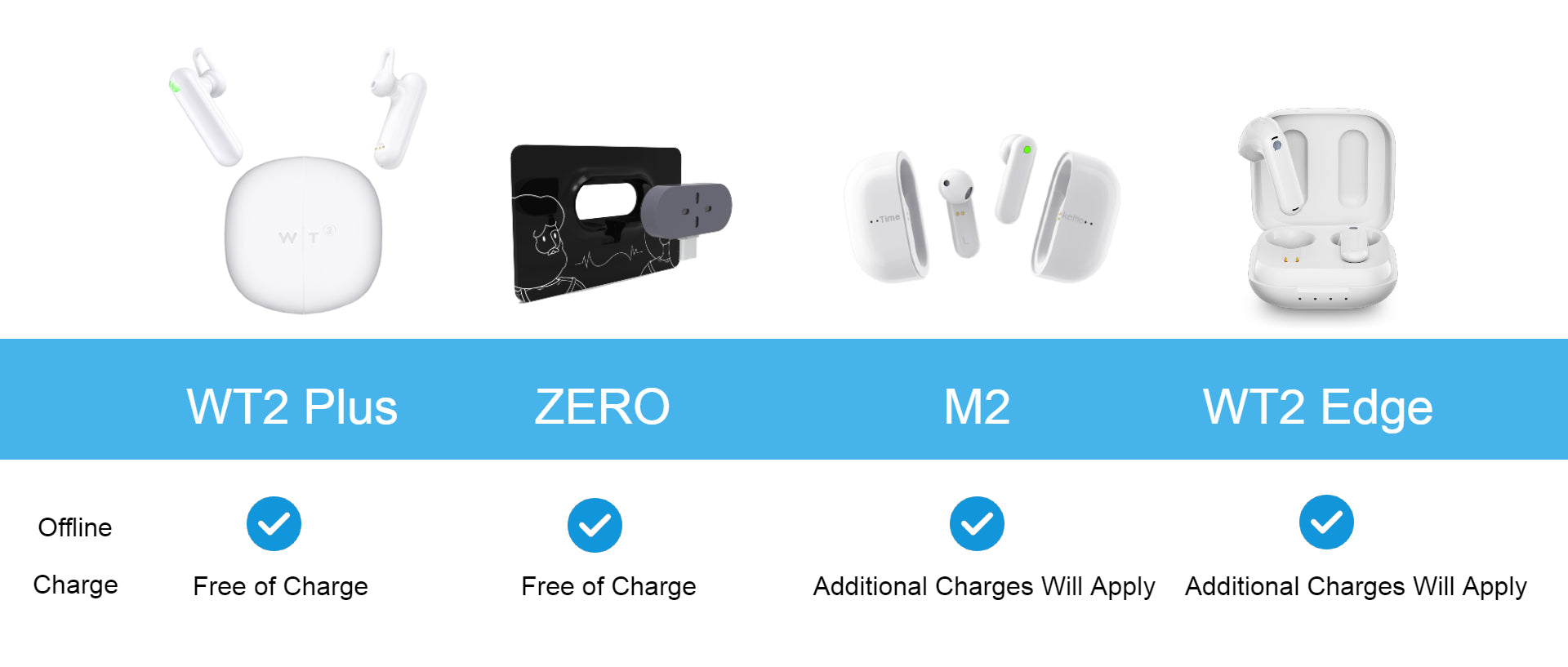 Why did we develop an offline speech translation function?
People who are familiar with Timekettle may know that the team is always devoted to providing users with an immersive communication experience in multiple scenarios, and to becoming a communicate-enabled translation product, not just a tool that focused on a single technology. Thus, we have developed multi-channel communication technology, wake-up technology, and noise reduction technology suitable for translation products. With these technologies, the WT2 translator earbuds, ZERO translator, and M2 translator earbuds have engaged a large number of users worldwide. And WT2 has long occupied as the No.1 Bestseller in Electronic Foreign Language Translators of US Amazon.com. M2, as the latest released product has quickly become one of the top three customer's choices and also gained great media reports and it has been applied to business, education, travel, etc. It is the first time that translated products have successfully entered people's daily lives, instead of using it when traveling overseas.
Offline voice translation is also one of the important technologies that need to be broken through.
However, we are well aware that there is still a long way to go to achieve the "multi-scenario, immersive" translation map, so we will continue to break through the industry bottleneck, just like a user said: 
When you need a translator, Timekettle is there for you!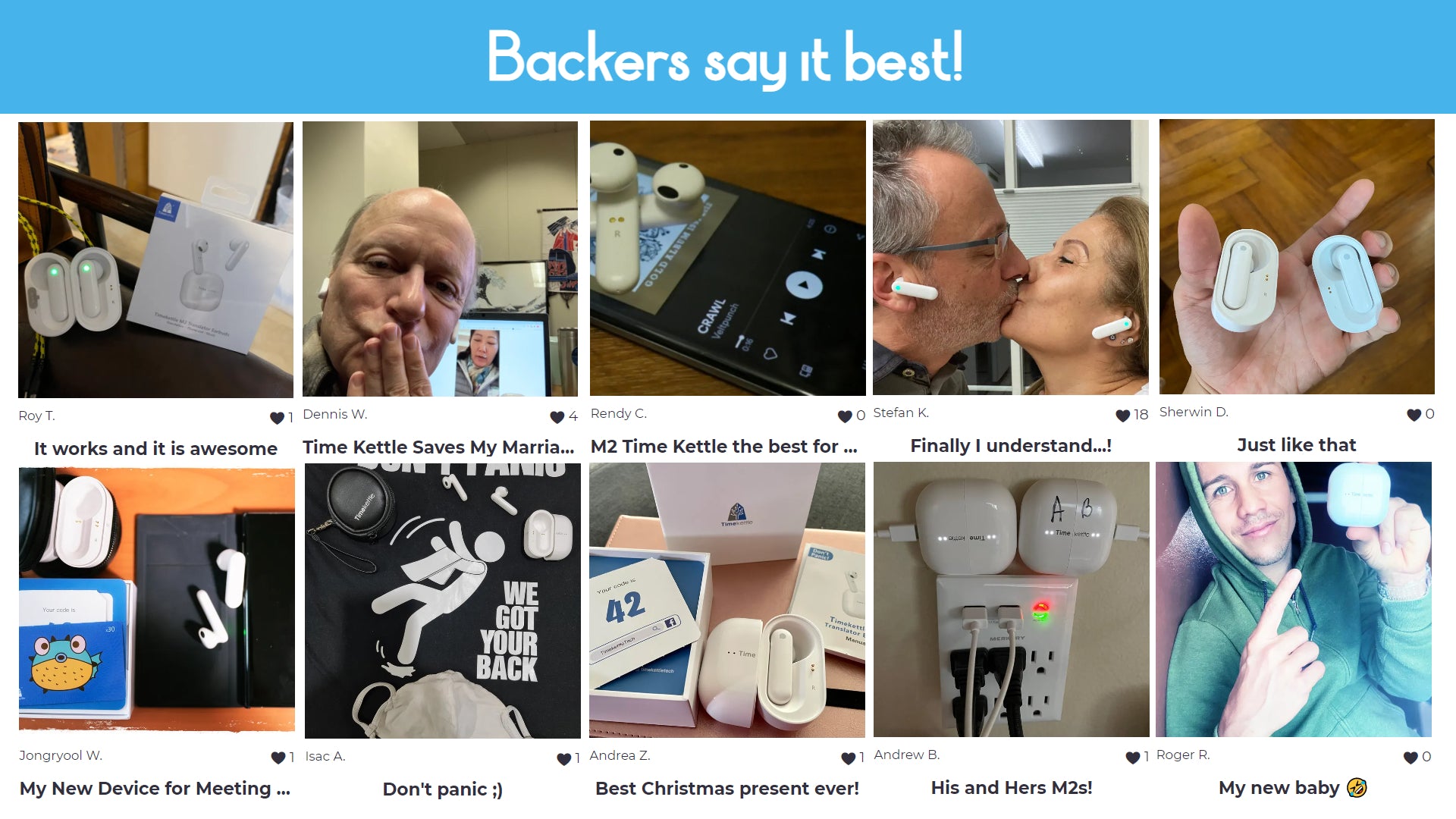 Note:
Make sure the Offline Package is downloaded in APP Timekettle in advance. Please get and enter the PIN code in the FISH CARD (which includes in the product package) to activate the offline function.
Tutorial Video:
M2 (Offline) https://youtu.be/8Ow9geQUNls
WT2 Plus (Offline) https://youtu.be/w9RdKfFdlI8