Timekettle WT2 Edge Hit BEYOND International Technology Innovation Expo (Macau)
By:solutionfeilai Posted on
SHENZHEN, CHINA / ACCESSWIRE / December 9, 2021 /From 2nd to 4th, December, 2021, BEYOND International Technology Innovation Expo will be held in Venetian Cotai Macau Convention and Exhibition Center, this event is organized by the General Union of Science and Technology of Macao, co-organized by the Bureau of Foreign Trade Development of the Ministry of Commerce and China International Center for Science and Technology Exchange, and hosted by Dynamic Technology, Forte Inc. and Nam Kwong International Convention and Exhibition Co. As a global partner, TusStar will support the event in all aspects, give full play to the advantages of platform and global incubation network resources, explore and implement corresponding business models with global enterprises, accelerate the effective transformation of technological innovation to the ground, aiming to become a new focus of global technology industry and link the Asia-Pacific region and even the global technology ecology.
In this Expo, four entrepreneurs will display their advanced technologies, including Timekettle, you will see Timekettle in booth No. AS60-14 in the influential technology area.
Timekettle, an across-language communication startup company, has been all the time dedicating to overcoming the language barrier technology since 2016. Recently, it has already raised nearly $1.2 million in funding for its WT2 Edge earbuds and has attracted over 7300 retail investors on Indiegogo. It can undoubtedly bring unprecedented translating revolution to our human beings.
Timekettle has provided translation support for over 150,000 users in various industries around the world. In office buildings, tourist attractions, schools, police stations and even churches, Timekettle products can be seen, with an average monthly usage time of 100 minutes and a translation vocabulary of 100 million times. Moreover, the products are now sold to more than 100 countries and regions, and have become the leading brand in the global translation headset category.
In such high-speed globalization times, we may face so many challenges, especially the language obstacles. For example, if we are in conference with foreign-language speakers, we normally have such kind of sense that we have to wait for the translation for a long time once we use some translation tools to assist our listening, which makes you may feel desperate and embarrassing, particularly in conference, it is challenging for the staff coming from different language background. Nonetheless, if we use simultaneous bi-directional translation earbuds, all the problems can be definitely solved, since the WT2 Edge Earbuds now can translate in real-time and it's unnecessary to wait for seconds, and it gives out 0.5 to 3 seconds of speed irrespective of you are in conducting office or board meetings with international clients, partners or colleagues. Obviously, the advanced technology can help you save the procedure and time, improve the effectiveness of working.
Besides, although English is the officially world-used language, there are still other usually used languages, such as Chinese, French, Russian, Spanish, Arabic, they are also official world-used language regulated by UNESCO, moreover, there are vast majority of other popular languages in the world, like South Korean, Indian etc. However, most of us can just speak English and their own national languages. In addition, we may also have some experiences that we can't understand the English spoken by the people from different countries or backgrounds, like India, Japan, France, even the persons from UK or USA living in different areas, the main reason is actually because of the accents, hence WT2 Edge Earbuds can solve such kind of problems easily, because the WT2 Edge Earbuds can translate 40 language and 93 accents.
In our life, we usually find that the google or some other translation tools are not very accurate, and the translation sometimes looks very absurd, you have to seek for the other help, and worse, we sometimes don't have internet connection, but the time is limited and urgent. To resolve those problems, Timekettle engineers developed the offline translation functions, that is to say, without internet connection, there are still 8 spoken languages can be translated, and it was equipped with 6 leading translation engines (including DeepL, Google, Microsoft, iFlytek, AmiVoice, and Hoya) along with Timekettle's own translation engine to provide translations between both languages and accents, it can be easily translated between Spanish to English, English to Chinese, French to Russian and so on.
Company: Timekettle
Contact Person: Hillary, Lei
Email: hillary.lei@timekettle.co
Website: https://www.timekettle.co/
Telephone: 0755-86725036
Location: Shenzhen, China
SOURCE: Timekettle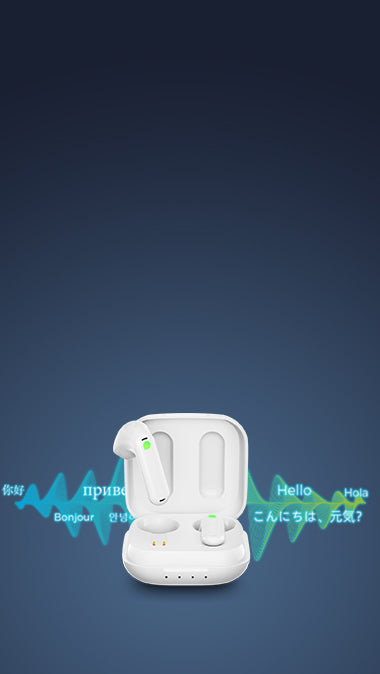 NO.1 Real-Time Two-Way Translation Earbuds

Bi-directional Simultaneous Translation

95% Accuracy in 40 Languages and 93 Accents

Smart Noise Reduction and 30-hour Battery

0.5-3 Seconds Fast Translation Speed

Offline Translation for 8 Languages
Learn More >>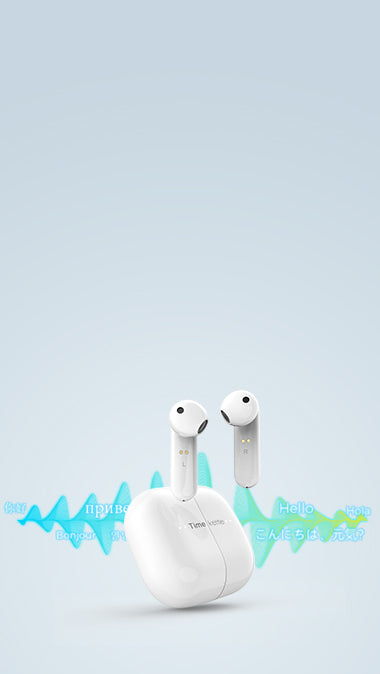 Leading Translation Earbuds with Entertainment Functions

95% Accuracy in 40 Languages and 93 Accents

Offline Translation for 8 Languages

Smart Noise Reduction and 12-hour Battery

Capable of Music Playing and Phone Calling
Learn More >>
Join Us
Subscribe to get special offers, free giveaways, and once-in-a-lifetime deals from Timekettle.