Timekettle LiveTranslator for PC: Bilingual Subtitles for Online Meetings
By:Cynthia Sun Posted on
Timekettle Team rolled out the LiveTranslator function in April 2022 for PC/laptop, supports 10 languages and users can get bilingual subtitles for online meetings, presentions, and live streams. Limited Free Trial is open to all Timekettle users. Timekettle will charge for the PC LiveTranslator features in the middle of 2022. >>Download
2 Key Features
Video Translation: One-way subtitles and translation.
Online Meetings: Support remote meeting tools such as Zoom/Microsoft Teams/Google Meet etc. and voice/video call tools such as Wechat/Skype/Line etc. This feature requested both sides download the Timekettle LiveTranslator. >>Watch Zoom demo
 *The quality of your subtitles will greatly depend on the quality of the audio (a poor quality microphone can degrade the result of the transcription and/or translation) and your internet speed.
13 Supported Languages
English, Spanish, Chinese (Mandarin), Japanese, French, German, Russian, Korean, Indonesian, and Thai. Newly added Portuguese (Brazil), Italian, Vietnamese.
You can set one of the 13 languages above as the source text or the target text. Subtitle colors, display, and background transparency are all customized.
Windows (available from April 2022)
MacOS (plan in July 2022)
 (Video tutorial about LiveTranslator basic set-up)
FAQs about LiveTranslator
1. What is the main function of Timekettle LiveTranslator?
Timekettle LiveTranslator recognizes the voice of the computer system or the sound of the microphone online. After translating the recognition result, the original translation can be displayed in the subtitle box in real-time, and the real-time translated content will be saved in your subtitle export record. It can be used to make meeting records and organize study notes in scenarios such as conferences and online class learning.
2. How to better use the live translation function?
If you choose a speaker for recording, it will recognize the sound of computer audio and video, and if you choose a microphone, it will recognize the sound of your speech; so the sound quality is very important. If the sound quality is not good and the background sound is noisy, the voice recognition will also be affected. effect; higher sound quality is recommended.
3. What system does Timekettle LiveTranslator support?
Currently, only Windows is available, the MacOS program is under development.
4. Login and registration
(1) Scan to log in
If you are a user of the Timekettle app, you can log in directly by scanning the code via the APP. You can find your QR code at the upper left of the PC software program. Or you can register a new account by email.
(2) Forgot password
If you forget your password, you can click Forgot Password to jump to the Forgot Password page, and then you can log in again after resetting your password.
5. How to submit user feedback?
Users of Timekettle LiveTranslator can email support@timekettle.co to contact us if you have any comments and suggestions during the use of the software program.
6. How to earn more reward time?
New users can get a 60-minute free usage by registering and first logging in. Each time a friend is invited to register successfully, both parties can get 30 minutes of free usage.
About Timekettle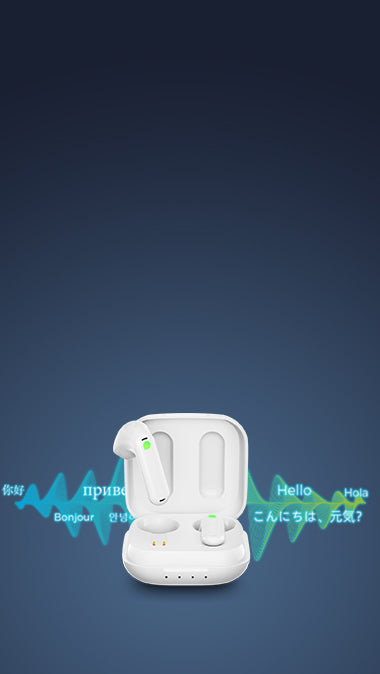 NO.1 Real-Time Two-Way Translation Earbuds

Bi-directional Simultaneous Translation

95% Accuracy in 40 Languages and 93 Accents

Smart Noise Reduction and 30-hour Battery

0.5-3 Seconds Fast Translation Speed

Offline Translation for 8 Languages
Learn More >>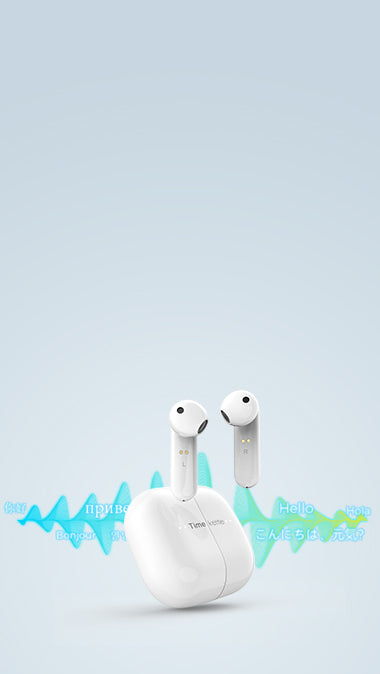 Leading Translation Earbuds with Entertainment Functions

95% Accuracy in 40 Languages and 93 Accents

Offline Translation for 8 Languages

Smart Noise Reduction and 12-hour Battery

Capable of Music Playing and Phone Calling
Learn More >>
Join Us
Subscribe to get special offers, free giveaways, and once-in-a-lifetime deals from Timekettle.