Price Increase Announcement On WT2 Edge
By:solutionfeilai Posted on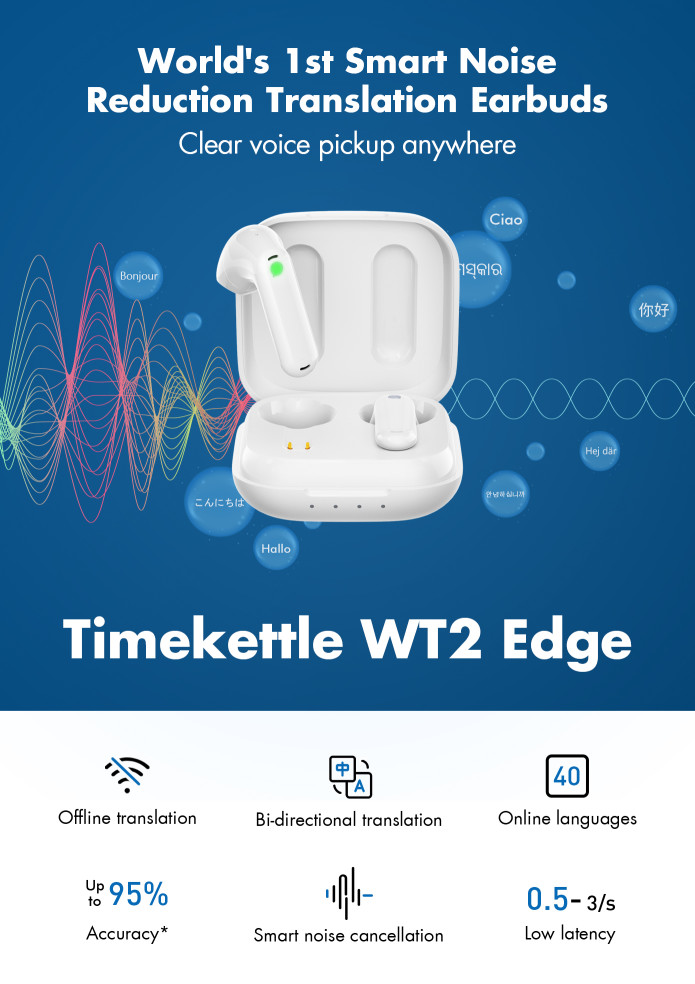 The Timekettle team announced the standard price for its new-gen product
WT2 Edge translator earbuds
will be US$249.00, effective on July 23, 2021.
Based on the 30% price increases of
 

raw materials,

 
p
roduction
 

and

 
labor costs, and the 200% price increases of the chips and

 
some of the

 
raw materials, the Timekettle team announced a price increase of WT2 Edge translator earbuds. 
WT2 Edge Translator Earbuds: US $249.00
Offline Language Pack: US $60.00
*Offline language pack will add German-English and German-Chinese from October, in total 8 languages and 14 language pairs available. >> Learn more about offline pack
We endeavor to maintain the same price for the Indiegogo campaign backers. We sincerely apologize for any inconvenience caused.  
Timekettle will continue to regularly assess its market offerings and may occasionally provide promotions to remain competitive while also providing exceptional value to its customers. >> Join Timekettle Community
We at Timekettle Ltd. would like to take this time to thank all our valued customers for your understanding in this matter and look forward to continuing the mutually rewarding relationship between our companies. During this time, we hope that you, your family, friends, and co-workers have been safe throughout this unprecedented pandemic and difficult times.
>> Order WT2 Edge here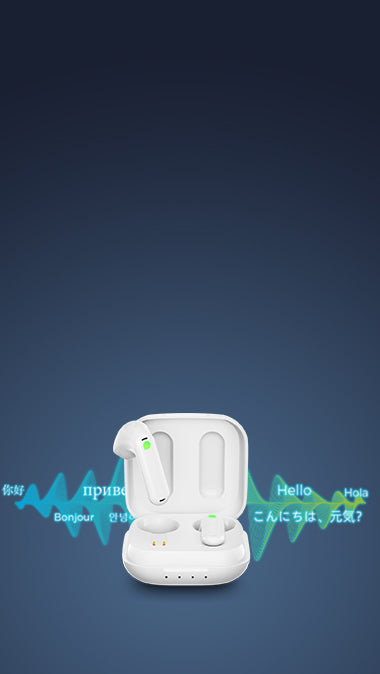 NO.1 Real-Time Two-Way Translation Earbuds

Bi-directional Simultaneous Translation

95% Accuracy in 40 Languages and 93 Accents

Smart Noise Reduction and 30-hour Battery

0.5-3 Seconds Fast Translation Speed

Offline Translation for 8 Languages
Learn More >>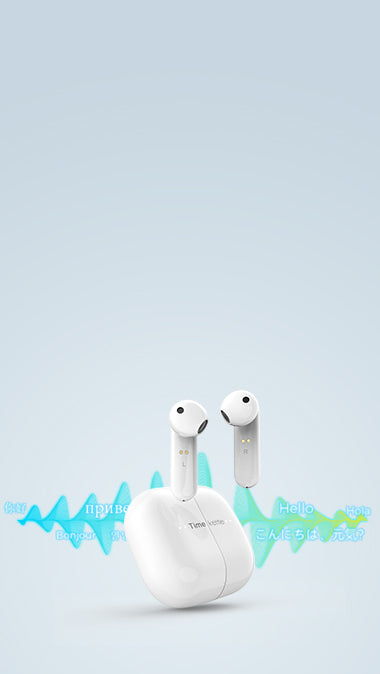 Leading Translation Earbuds with Entertainment Functions

95% Accuracy in 40 Languages and 93 Accents

Offline Translation for 8 Languages

Smart Noise Reduction and 12-hour Battery

Capable of Music Playing and Phone Calling
Learn More >>
Join Us
Subscribe to get special offers, free giveaways, and once-in-a-lifetime deals from Timekettle.