Top 10 Real-Time Translators for Travelers and Businessmen 2022
By:Social Timekettle Posted on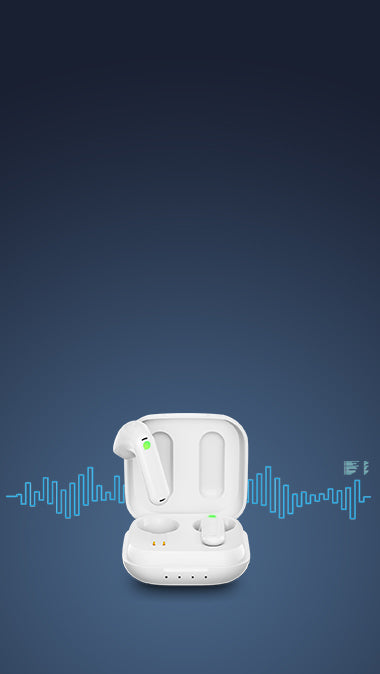 NO.1 Real-Time Two-Way Translation Earbuds

Bi-directional Simultaneous Translation

95% Accuracy in 40 Languages and 93 Accents

Smart Noise Reduction and 30-hour Battery

0.5-3 Seconds Fast Translation Speed

Offline Translation for 8 Languages
Learn More >>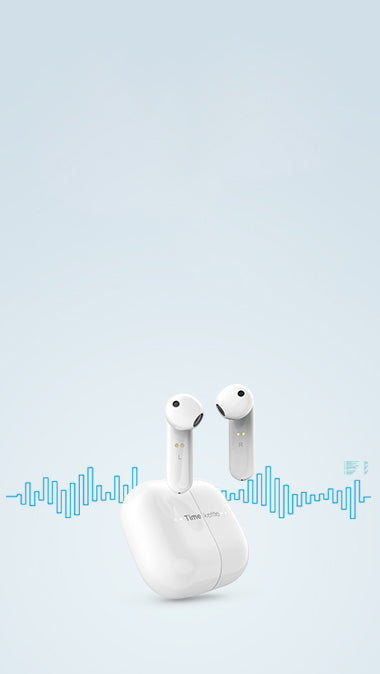 Leading Translation Earbuds with Entertainment Functions

95% Accuracy in 40 Languages and 93 Accents

Offline Translation for 8 Languages

Smart Noise Reduction and 30-hour Battery

Capable of Music Playing and Phone Calling
Learn More >>
But learning a language is challenging, time-consuming, and completely unrealistic when you only have a mere matter of days before meeting individuals from a completely different culture.  
So what's the answer? Real-time translators, of course!
With these devices, you can not only get your message across in a way that a native can understand, but you can also immediately comprehend what they are saying back to you. In other words, these devices eradicate the language barrier thanks to their real-time language translation capabilities.
Here are the top ten devices on the market today.
Heading over to Spain in the near future? Or what about Argentina? This device will help you to get by with its real-time translation from your voice dictation. Just speak into the machine, and it will translate what you're saying in whichever version of Spanish required, such as Central American.
It has a handy photo translation feature that allows you to point and shoot the camera at items for a translation back into your language, which is great if you're trying to order items at the local market, for example. The intrinsic drawback of this device is that it only handles the many variants of Spanish. When you consider that to be the case, it suddenly looks costly when compared to the features available on other models.
This budget offering from Pulomi is much smaller than other handheld real-time translators meaning it will easily fit in your pocket in between uses. The design is simple and straightforward. All users have to do is push the button on the device and hold it down until you've finished speaking, and it will recognize what you say and translate your words aloud.
This device supports an impressive 52 languages for the price and can double up as a Bluetooth speaker. However, as to be expected at this price point, there is a lack of some critical features such as two-way translation, which may prove too big a stumbling block if you're a business person looking to conduct productive meetings with clients.
Coming in even cheaper than the Pulomi is the Aibecy Smart Language Translator. What's notable about this device is that it offers two-way real-time language translation at such a low price point, albeit only with the capability of 30 languages.
However, the reason the price is so low is that the device cannot function without its accompanying phone app. Without that, users are unable to program the device to listen for the two languages of choice. Many users on websites such as Amazon have reported that the app fails to download correctly on many phones and that translations are often rudimentary and broken in nature.     
This offering from Birgus is perfect for business people heading to China to conduct necessary trade negotiations and factory inspections. This real-time translator offers two-way translation from Chinese to English and vice versa, as well as offering support for seven other languages.
While this device may help you on your Chinese business trip, it may not prove so useful when visiting other parts of the world with so few languages on offer. Worse, most of its additional language support comes in the form of camera-based translation, which might not be enough to help you hold a meaningful conversation.
Langogo Pocket Translator
The Langogo Pocket Translator combines 24 distinct translation engines into this small device. Where this device excels is in its ability to pick up intonation and dialectal differences, which is perfect for languages such as Russian. It also has the added benefit of acting as a voice assistant and mobile hotspot device.
However, with only 24 languages on offer, seasoned travelers will likely spend more time using features that provide useful information about local attractions, hotels, exchange rates, weather forecasts, rather than the language element. As such, this device is much less suited to those looking for business translation.   
Japan's favorite translation device has received a recent makeover and now looks sleeker and more compact than ever before. But don't let its good looks fool you, it's incredibly functional too. It packs in the capability to translate 74 languages in real-time with two-way functionality.
The only real gripe about this device is that the translation perhaps doesn't go into the depth of competing devices, which is understandable since there are so many on offer. Users have also commented that regional accents within countries can also pose a problem for this device.
This mid-range offering from Buoth offers the real-time translation of 44 languages, and whatever you speak into the device appears on the screen, helping you to learn the language at the same time. The built-in camera also offers point-and-shoot translation when you don't know the word for a specific item.
However, as with other models in this list, it only offers one-way real-time language translation, making conversations very difficult unless you regularly pass the device backward and forward. Not many would see that as a practical solution in a business setting.
This two-way real-time translator is one of the smallest available, and easily fits in the pocket of any business person or traveler. What's more, the design is one of the most intuitive on the market. With an impressive 70 languages, there's more than enough depth to get by as a traveler.
However, as is the case with other models, the depth of translation may not be suited to business people or academics visiting another country to have highly-intellectual conversations. Another drawback is that it requires either a Wi-Fi or hotspot connection to function correctly.
Ili have taken a different approach to their counterparts by making this real-time translator just as functional offline as online. They focused their offering to travelers and businessmen and women who are traveling to either Spanish speaking countries, China, or Japan. All you have to do is press the button, and the device speaks that phrase in another language at lightning speed.
However, of course, there is a significant drawback in the fact that it covers so few languages, and they aren't even interchangeable between each other as it's a one-way translator from English to Spanish, Chinese, or Japanese.
These earbuds have wholly changed the real-time translator game. First of all, these earbuds don't look any different from any of the other Bluetooth earbuds available for listening to music, which makes it dedicated to communicating fully and best in translation quality. Secondly, they allow you to have a natural conversation; there's no need to have both parties speak into a small device in some kind of bizarre ritual. Instead, you just talk to your counterpart in a usual manner and get the real-time translation of what they're saying fed directly to your ear.
With the in-depth translation of over 40 languages and built-in recognition of 93 accents, there's hardly a place on earth where these earbuds would let you down. Speaking of which, you can even use these "off the grid" if you need to, with offline functionality. With 95% of the world's population covered by this device and 93% real-time language translation accuracy, there's no need to look any further than these groundbreaking earbuds.
To take advantage of free shipping of these cutting edge earbuds, Timekettle is offering free shipping on a first-come, first-served basis. Head over to the WT2 Plus AI Real-Time Translator Earbuds page now to avoid missing out!     
Related Articles:
Top 10 Live Translators of 2020   
Top 10 Language Translator Earbuds for Travelers and Businessmen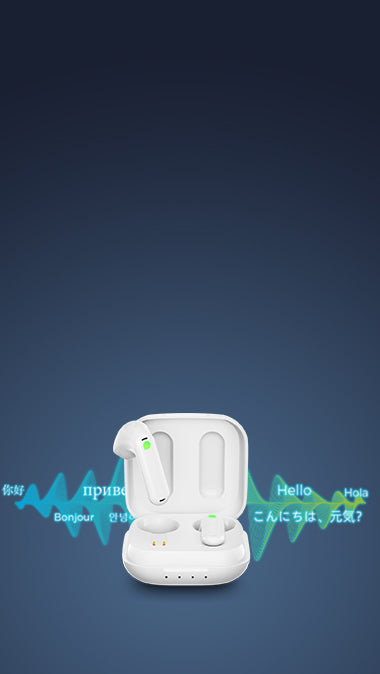 NO.1 Real-Time Two-Way Translation Earbuds

Bi-directional Simultaneous Translation

95% Accuracy in 40 Languages and 93 Accents

Smart Noise Reduction and 30-hour Battery

0.5-3 Seconds Fast Translation Speed

Offline Translation for 8 Languages
Learn More >>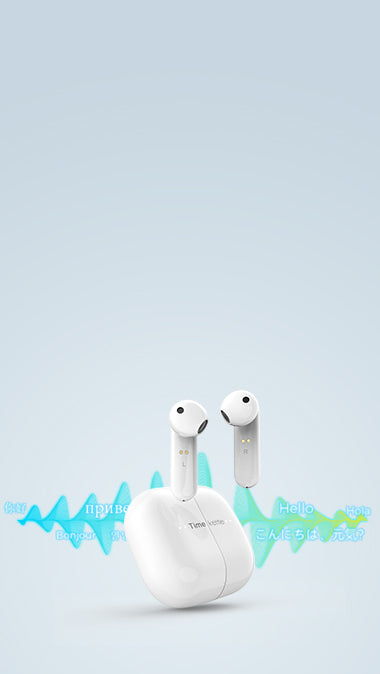 Leading Translation Earbuds with Entertainment Functions

95% Accuracy in 40 Languages and 93 Accents

Offline Translation for 8 Languages

Smart Noise Reduction and 12-hour Battery

Capable of Music Playing and Phone Calling
Learn More >>
Join Us
Subscribe to get special offers, free giveaways, and once-in-a-lifetime deals from Timekettle.