Top 10 Language Translator Earbuds for Travelers and Businessmen
Traveling to a new country can be overwhelming whether it is for business or leisure. A new, 21st-century invention allows travelers and businessmen to communicate no matter the language all over the world.
Language translator earbuds are the new craze for people who are trying to connect and understand across borders. Many earbud translators can translate into several different languages and use 21st-century technology to do so.
What Are Language Translator Earbuds? 
Many language translator earbuds must reduce noise to appropriately translate between languages. Good quality language translator earbuds will have the following qualities:
Filters through Input Noises

Speech Recognition for Human Voice

Language recognition 

Language processing 

In-ear speech processing 
All of these qualities will allow for a good quality earbud language translator. Let's take a deeper dive into these different processes.
Filtering Input Noises
There are many noises that good quality earbuds can pick up. The superior language translator earbuds will be able to filter through the noise to pick up a language.
Speech Recognition for Human Voice
The human voice is a very particular sound. There are many nuances to each voice whether it is higher or lower. These differences must be taken into account when the earbuds recognize a human voice.
Language Recognition
Knowing the differences between 40 or so languages must be doable. The best language headphones will allow for multiple languages to be spoken and will always understand what language is being spoken.
Language Processing
This characteristic is important when understanding specifics and nuances because languages aren't usually direct translations. Good quality language processing looks at the entire phrase and combination of words rather than just the singular word being spoken. 
In-ear Speech Processing 
In-ear speech processing allows for instant translation so there is no lag in the conversation. This can help in situations that must be quickly understood and recognized, especially when someone is in an emergency. 
Top 10 Language Translator Ear Buds for Travelers and Businessmen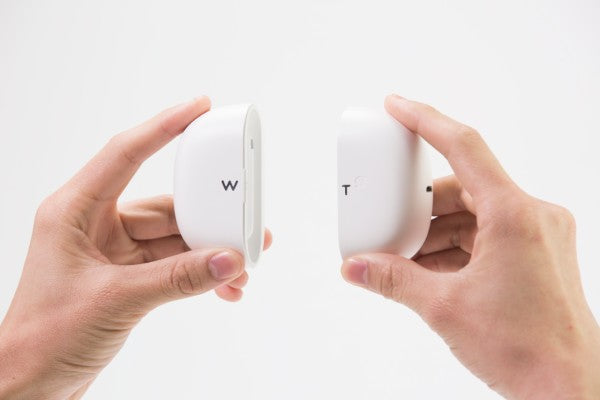 If you are someone who is looking for quick speed and high quality translating, then the WT2 Plus AI Realtime translator earbuds.
These earbuds offer real-time translation so conversations don't have to wait. With these headphones, it doesn't require there to be a button to be pressed to translate. These earbuds are a no-touch, instant translating device.
These are a great option for businessmen who may not always know when they need translating during their business activities. These earbuds offer offline translating and have a longer battery life than most others on the market.
The WT2 headphones combine innovation with the user in mind. They are small and come in a compact case that is easy to take with you anywhere.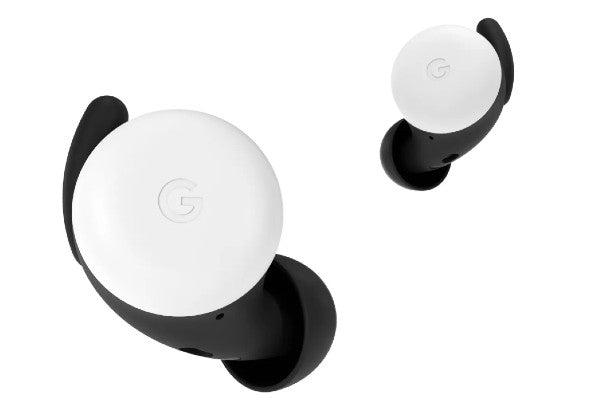 These Google Pixel Buds have promising results. They are sweat and water-resistant allowing for these to be protected anywhere.
The most appealing part about the Google Pixel Buds is its access to the in-depth Google translating platform. This platform has been improving for years and is generally pretty good at translating even difficult nuance phrases.
These earbuds have around 5 hours of battery life which is relatively high for translating earbuds on the market. These earbuds allow for continuous back and forth translating and can be pause with just the touch of a finger.
The Google Pixel earbuds aren't that expensive but they can be difficult to get. Often, you have to go on the waitlist to receive a pair.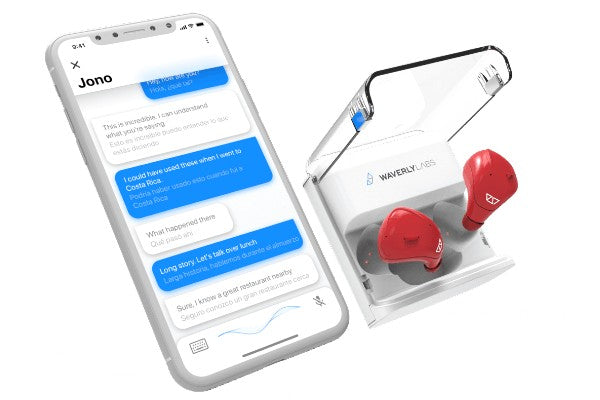 These Pilot Smart Ear Buds are unique because they have an app that provides the script of the translation on your screen. This can be very helpful if there is a misinterpretation for either party while talking. 
These earbuds allow for quick access to a dictionary within the app for 15 languages and 42 dialects. It saves the transcripts of all conversations so you can go back and review what was being said.
The one drawback to these earbuds is their limited language proficiency. It is unfortunate because compared to other earbuds, they lack in the language department.
V Best Life Wireless Bluetooth Headphones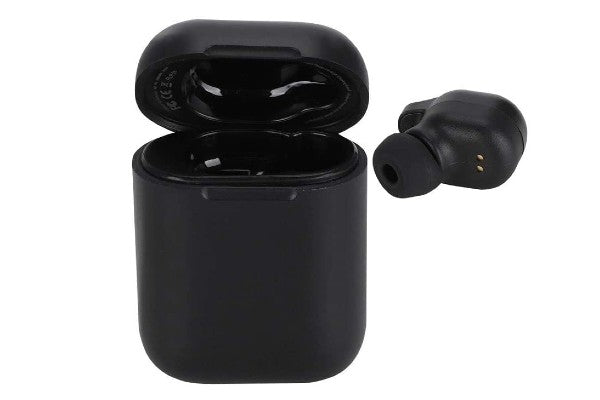 These translating headphones are a great choice for a less expensive option. The V Best Life Wireless Translating earbuds can charge in the case and allow for lots of battery life. They translate more than 33 languages. 
The V Best life headphones are very light and sleek and no one will notice they are even in your ears.
Their ergonomic design allows for comfortable all-day wear for long business meetings and full days of traveling.
Peiko Ear Bud Translators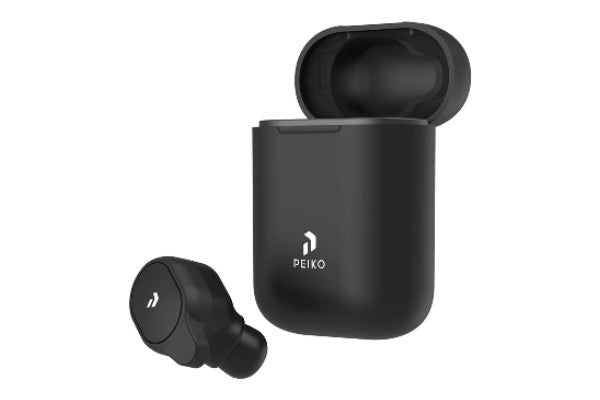 The Peiko Ear Bud Translators are one of the least expensive choices for great quality translating headphones. These headphones offer 120 hours of stand by time and 3-4 hours of speaking time. 
These earbuds can communicate with other Peiko earbuds and allow for a great experience while having conversations.
The one draws back that if you would like to use the communicate feature, the other person must have Peiko earbuds. These would be a great gift like a pair!
Fosa Bluetooth Translating Earbuds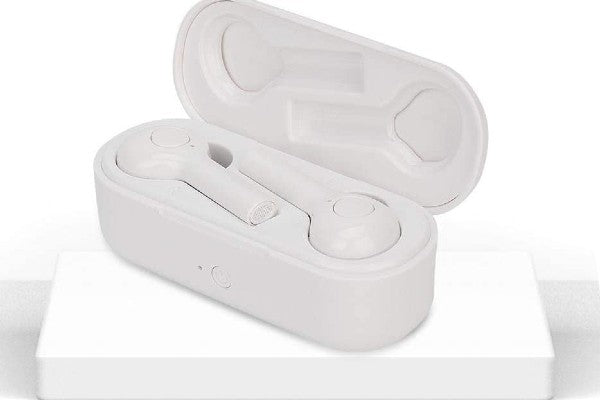 These earbuds are a sleek white or black fit that compliments the ear just right. These headphones have a high processing ability that can translate language efficiently without breaking the bank.
They connect instantly to your mobile device for translating at a moment's notice.
Pompeya Smart Language Translator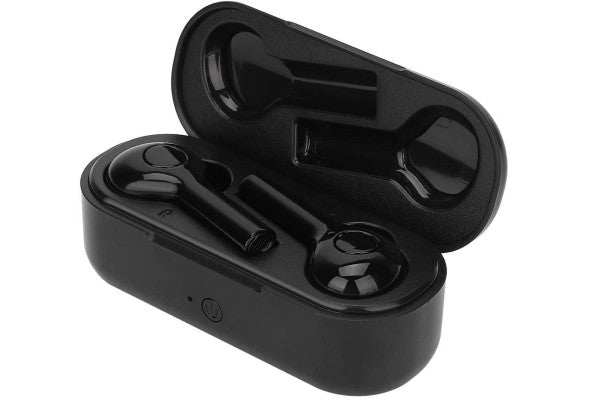 These language translator earbuds are versatile and great for businessmen. They allow for calls when they are not being used for translating.
There is a high processor chip that allows for smooth and fast. They process language faster than many other language translators on the market.
Unfortunately, these do require a lithium battery and are not rechargeable. They are available in two different colors, both black and white.
Bragi The Dash Smart Headphones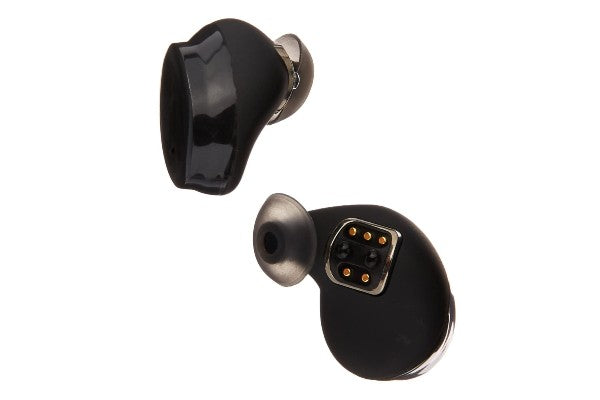 Bragi Smart Headphones are overall great quality Bluetooth headphones. These headphones are unique that they offer a useful tool to track workouts as well as translate. 
If you are someone that enjoys working out while on the road and need a translating device all in one, then these are an ideal pair for you. 
These headphones feature smart barometric tracking, a unique feature not found in any other translating headphone. There is a convenient user-friendly app to get them started as well.
SK Fashion Translating Headphones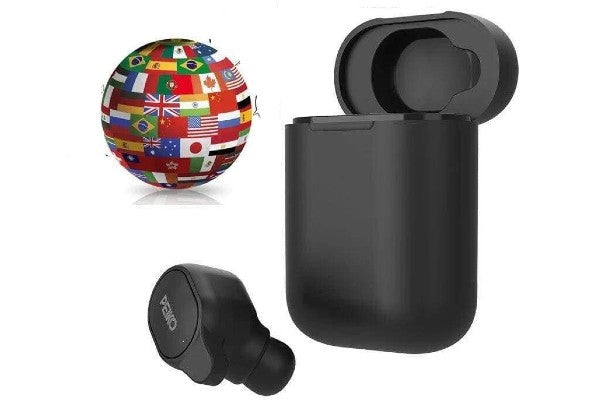 These earbud hands-free headphones are a great choice for those who need to buy multiples of translating earbuds.
If you run a business and need to buy multiple translating earbuds, the SK fashion earbuds allow for bundling multiple earbuds together.
These headphones allow for more than 30 languages to be translated. A simple app is also available to use these headphones.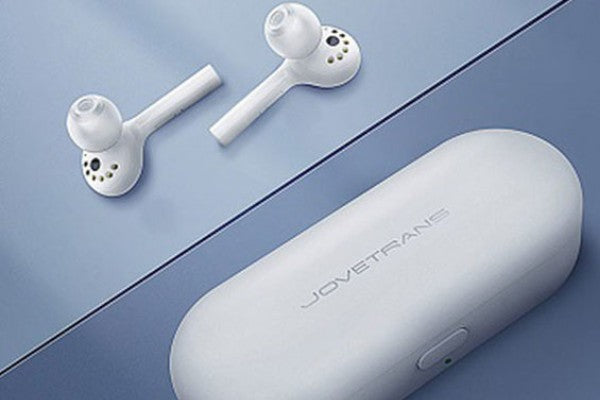 The Freeway TWS earphones offer up to 5 hours of translating time and over 6 hours to listen to music. These headphones translate in over 30 languages and feature in-ear detection.
The Freeway TWS has a charging case and 3 pairs of extra earbuds just in case you need to replace the earbud cushions. These state of the art translating earbuds offer translation in 2 seconds.
They offer translation services under wifi or mobile hotspot translation. They guarantee that the translation will be 97% accurate, which is more than many others on the market. 
Conclusion
Overall, translating headphones are an incredible invention of the 21st century that allow us to communicate across cultures in real-time. Translating earbuds eliminate the need for in-person translators. No matter what translating earbuds you choose, they can change the way you travel and do business for the future.
If you have any questions about WT2 Plus, please send an email to:wyman.wang@timekettle.co
Related Articles:
Top 10 Live Translators of 2020
Top 10 Real-Time Translators for Travelers and Businessmen 2020
---