Top 10 Portable Smart Foreign Language Translators
By:solutionfeilai Posted on
We can travel almost anywhere in the world today with convenience. Modern technology has allowed us to explore different cultures in new and exciting ways.
The one obstacle that still sits in our way of true human integration is our language barrier. Technology is also helping us to overcome that issue right now.
A portable smart foreign language translator enables real-time conversations with minimal lag. It allows people to understand each other in new and exciting ways!
Are you ready to translate foreign languages quickly and easily? These portable smart translators provide you with the versatility required for modern travel.
List of the Best Portable Smart Foreign Language Translators
Timekettle WT2 Plus
This Bluetooth foreign language translator provides one of the best real-time experiences in the marketplace today. The time it takes to work is three seconds or less in almost every situation, ensuring that you receive an accurate translation. It fits comfortably in the ear, features three different modes to use, and works with most devices from today's top technology brands. If you love to travel, this product is going to become your go-to item for every interaction.
Pulomi Easy Trans Smart Language Translator
Consider investing in this option if you prefer to keep a translating device in your hand instead of in your ear. It provides a compact design and superior vocal pickups to ensure the translation is accurate. The product supports over 50 languages without the need to be multilingual. Push the button while speaking to record your voice. Once you let it go, the unit recognizes and translates the words into your chosen language.
ECTACO Partner 900 PRO
It would be best to choose this smart foreign language translator when you want to learn the language while benefitting from this technology. Although it is a Spanish-only option right now, inputs can happen through text or speech so that you know what is being said. The device also comes with a high-resolution camera to understand what the signs around you say. Its speech analysis system even corrects users when they say something incorrectly.
Franklin TWE-118 European Translator
When you have budget limitations that prevent you from using a real-time device, it would be best to choose this product. It contains over 200,000 direct translations so that you can go from English to four European languages. The product can also convert currencies from dollar to the euro and about a dozen other national-level choices. It tells you if a tip should be left at dinner, correct spelling errors, and offers a clock as a feature so that you can always be on time.
Langogo Pocket AI Translator
This device does an excellent job of translating the Russian language for users. It also operates as a mobile hotspot device while serving as an intelligent voice assistant. The product can tell users information about hotels, weather forecasts, hotels, and the best places to visit when travelling. It uses a total of 24 translation engines while incorporating the standard one-button design.
Birgus Two-Way Language Translator
Although the strength of this foreign language translator is to provide help with Chinese, users cannot ignore the 98% accuracy rate it offers. That rate is about as close as AI, machine learning, and technology can get to a human. It also supports seven additional languages when operating offline, with another 44 including as part of the photo translating services it provides. The device includes a recording feature to save words or phrases that you'd like to learn.
ODDO AI-Language Translator
Users receive assistance with 42 different languages when using this translator. The included AI system learns the various phrases and keywords you prefer, helping you to communicate accurately in several different dialects. All translations get spoken and displayed in text form on the touchscreen of the device, although it does require a data connection to work. Since it doesn't connect through a phone app, you can't use a 4G connection – it must be through a hotspot or Wi-Fi.
Travis Touch Go
This foreign language translator is already on its third generation in the marketplace. That means you have access to over 150 options, including a dozen with offline supports. It is one of the most comprehensive items in this category, using 20 different translation engines to offer real-time information. Its offline mode is rather limited, but users can have up to 12 hours of use on a single charge.
Pocketalk
Users receive access to 74 languages when using this translating device. It is one of the few products in the marketplace today that accurately communicates long sentences, making it suitable for a face-to-face conversation. Noise-cancelling speakers and microphones ensure a precise translation, even if you are in a noisy environment. It also stores up to 10,000 past encounters so that they remain accessible in your timeline. There isn't offline support, so make sure you're always connected to Wi-Fi or cellular data.
Ambassador
This high-quality translation tool from Waverly Labs provides an over-the-ear design that makes it shareable and versatile. It pairs easily, offers several adaptable settings, and gives users a professional-grade immediate translation. The microphone array makes it easier to receive incoming words with clarity so that the translation is as accurate as possible. It pairs with most smartphones while offering three different listening modes. You can match up to four units at once, although the pickup must happen within eight feet to ensure accuracy.
Do You Need a Foreign Language Translator Today?
Instead of guessing at what someone is saying in a foreign language, these translators can give you the confidence to have a meaningful conversation.
Some translators provide depth to one specific foreign language. Others offer support for dozens and multiple dialects simultaneously.
If you have travel plans soon or professional responsibilities that require you to translate foreign languages, one of these products is an affordable investment to consider. Choose the one that would best serve your needs today.
Related Articles:
The 10 Best Spanish English Translator Apps for 2020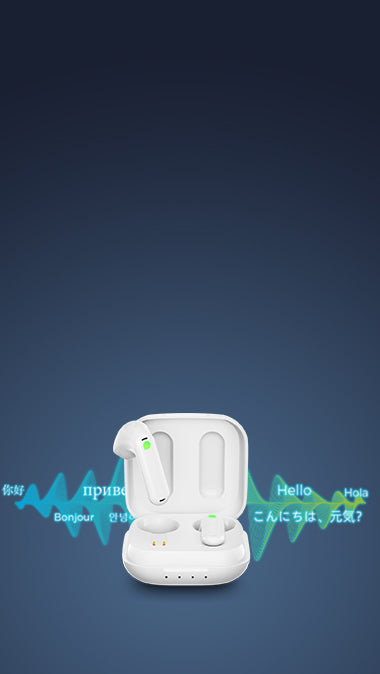 NO.1 Real-Time Two-Way Translation Earbuds

Bi-directional Simultaneous Translation

95% Accuracy in 40 Languages and 93 Accents

Smart Noise Reduction and 30-hour Battery

0.5-3 Seconds Fast Translation Speed

Offline Translation for 8 Languages
Learn More >>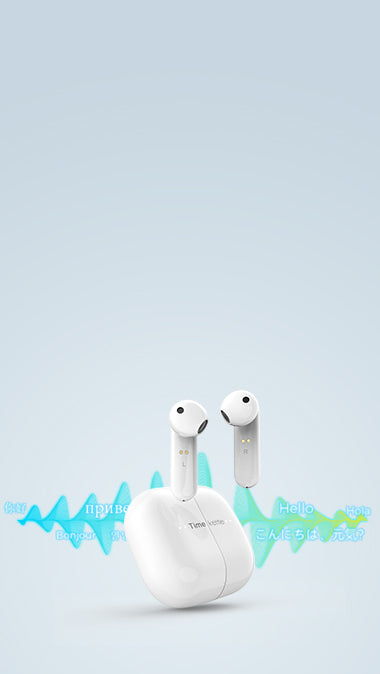 Leading Translation Earbuds with Entertainment Functions

95% Accuracy in 40 Languages and 93 Accents

Offline Translation for 8 Languages

Smart Noise Reduction and 12-hour Battery

Capable of Music Playing and Phone Calling
Learn More >>
Join Us
Subscribe to get special offers, free giveaways, and once-in-a-lifetime deals from Timekettle.