Top 10 New Translation Devices for Travel and Business in 2020
By:solutionfeilai Posted on
Translation devices are under development all over the world. It is one of the most competitive marketplaces in the global economy today.
The company that develops the best universal translator stands to create a massive opportunity for itself. That's why dozens of new products come out each year.
Some options are better than others if you are shopping for a new translation device. These selections are the best options that have been recently introduced in this category.
List of the Best New Translation Devices for 2020
Vasco Mini 2
This device won the honour of being the best-connected consumer device in 2020, receiving GSMA's 2020 Global Mobile Award. It is a small, practical translator that eliminates the need to carry around phrasebooks everywhere. The product listens to what you say before converting it to the language of your choice. It produces an accurate translation with the correct accent to reduce communication errors.
Jarvisen Voice Translator
Users receive access to over 60 languages when using this AI translator. A helpful touchscreen enables you to select the choices for the two-way translation. Instant responses can happen in less than a second, while the built-in global data ensures that the product is usable all over the world. It is quite easy to use, features a loudspeaker so that everyone can join the conversation, and the charging process is straightforward. You can get connected in every situation with this device, no matter what your native language might be.
Timekettle WT2 Plus
Often ranked as one of the best Bluetooth new translators available in the marketplace, you won't believe how easy it is to use it. It sits comfortably in the ear, providing users with dozens of languages and accents to streamline communication. The product works in real-time to ensure conversations never lag. It also connects to most brands and mobile devices so that you don't need to change your smartphone to speak with others. You'll discover that the value found in this device is clearly one of the best investments available right now.
Staulino Instant Voice Translator
This new translation device gives users access to all major languages. You speak into the product, experiencing instant speech translation in a two-way conversation featuring over 50 options. It can provide results in as little as 0.2 seconds, which is one of the fastest rates in the industry today. The design is incredibly small, fitting into a pocket so that you have a polite and formal way to speak with others for travel and business.
Hammacher Schlemmer Two-Way Translator
It doesn't take long to see that this unique live conversation speaking translator provides some serious advantages. Each side of the device uses an integrated microphone to capture dialogue translate messages. It speaks the results to the other person so that you don't need to enter individual sentences. You can have a natural conversation with minimal lag. Users can even be offline with 12 language choices to use.
Vanford Smart Voice Language Translator
This portable smart translator gives users access to 75 different languages with its real-time translation feature. It features an asynchronous conversation in different countries and regions with its multi-party conference call feature. At the same time, it also works as a recorder pen for English, Cantonese, and Mandarin so that it translates to text. When you desire stability with a new translator, this product gets the job done effectively.
TW08 Real-Time Translating Earbuds
You can learn a new language or have conversations in a new country with this device. It also plays music and can answer your phone when used with its mobile app. The storage box is what serves as the charger and the translator, while the receiver is where the battery is located. Every language supported with this new translation device is interchangeable, enabling users to speak with others in over 50 different speaking options. All it takes is a simple change to the settings to understand each reply.
Antye Offline Two-Way Translator
This translator for foreign languages provides an accurate rating of up to 98%. It serves over 106 speaking options, often creating one of the most consistent outcomes in the marketplace today. The product also comes with a camera that supports 44 languages for image translation. It features a round touchscreen for navigation, a simple design for straightforward navigation, and smooth operations that make it comfortable to have a conversation with anyone.
Cheetah Smart Instant Language Voice Translator
You receive a product powered by Microsoft's AI when using this translator. Users get instant and accurate translations through the brand's innovative cloud-based processing system to ensure real-time results. It can translate over 40 different languages with its 2020 design. The one element of strength the product offers is its battery life. When it is fully charged, you receive two weeks of use or up to 180 days of standby time.
InstaTranslate Voice Translator
This innovative device is a fun and creative way to speak with others in over 30 different languages. The updated version offers an impressive audio output, a compact design that fits in a wallet, and high sensitivity levels that provide an accurate translation. You'll need the iTranslate app for your iOS or Android device to select your preferred language. Although the Bluetooth connection isn't always stable, it is an affordable product that gets the job done when the price is a primary concern.
What New Translator Can Meet Your Needs?
The best new translation devices for travel and business in 2020 work hard to ensure miscommunication is kept to a minimum.
These products enable you to speak with others in real-time so that conversations can be meaningful. It is more comfortable to order a meal, interact with customer service, and scheduled events on your itinerary with these devices.
Each one provides unique strengths that are worth considering. Take a closer look at your preferred options today so that you can communicate effectively through a brand-new translator.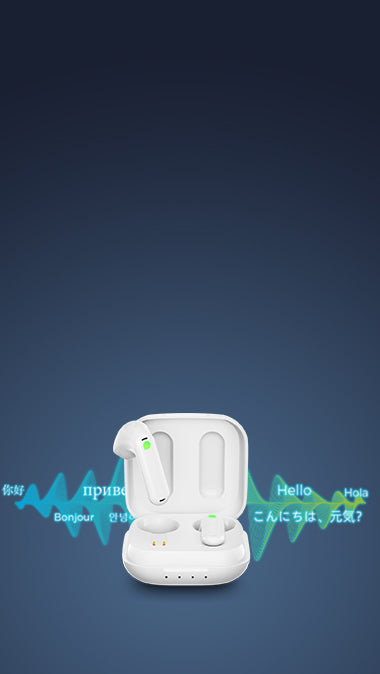 NO.1 Real-Time Two-Way Translation Earbuds

Bi-directional Simultaneous Translation

95% Accuracy in 40 Languages and 93 Accents

Smart Noise Reduction and 30-hour Battery

0.5-3 Seconds Fast Translation Speed

Offline Translation for 8 Languages
Learn More >>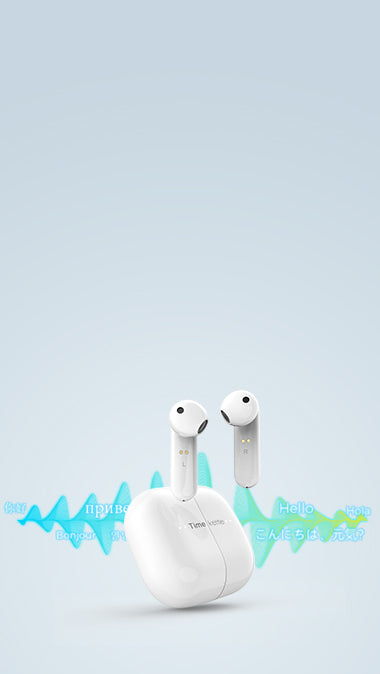 Leading Translation Earbuds with Entertainment Functions

95% Accuracy in 40 Languages and 93 Accents

Offline Translation for 8 Languages

Smart Noise Reduction and 12-hour Battery

Capable of Music Playing and Phone Calling
Learn More >>
Join Us
Subscribe to get special offers, free giveaways, and once-in-a-lifetime deals from Timekettle.