The Difference Between WT2 Edge And M2 Translator Earbuds
By:Cynthia Sun Posted on
The difference between our 3 earbuds: Timekettle WT2 Edge, WT2 Plus, and M2 Translator earbuds. 
The EDGE is a professional translator only for translation, with no music and calling functions. It can provide an automatic and continuous translation. No need to touch to start speaking, its powerful chips and smart noise reduction tech make sure that you can speak freely even when your companion is talking at the same time – the way conversations were meant to be.
Learn more about WT2 Edge Translator Earbuds
While the M2 is not only a translator but also your TWS earbud. You can use them in your daily life, enjoy music and phone calls. But you need to manually activate a specific earbud to speak in your command. The speed would be a little bit slower than the WT2 series, but it's still a great ear-to-ear solution considering the multiple functions.
Learn more about M2 Translator Earbuds
So, it's just a difference in personal preference. If you are looking for an all-in-one solution, M2 is a great choice. If you only need natural translation or you're a heavy tech lover, the WT2 series is more suitable for you.
Much like the business world, we never stop looking forward. 
Two years ago, we brought you the WT2 Plus. For the first time in history, you could skip the interpreter and have a face-to-face conversation with someone in a completely different language, all with just a simple pair of earbuds. But the question is, only one person could speak at a time when using the WT2 PLUS, while the second person waited their turn to chime in. The translations worked, but not that natural.
Learn more about WT2 Plus Translator Earbuds
Those days are over. The Edge featured with the Smart Noise Reduction function-- Another breakthrough in the translation industry. It can recognize different people's voices at the same time even in noisy environments. With the WT2 Edge, it's always your turn to speak! No more awkward pauses to wait for your long-winded partner to finish. Speak at any time, chime in at any time! 
Also, compared with the WT2 Plus, the WT2 Edge is 33% smaller and 46% lighter. And the half in-ear design makes it more comfortable to wear.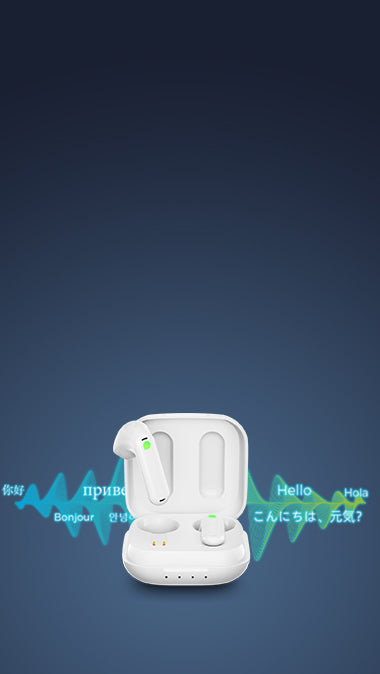 NO.1 Real-Time Two-Way Translation Earbuds

Bi-directional Simultaneous Translation

95% Accuracy in 40 Languages and 93 Accents

Smart Noise Reduction and 30-hour Battery

0.5-3 Seconds Fast Translation Speed

Offline Translation for 8 Languages
Learn More >>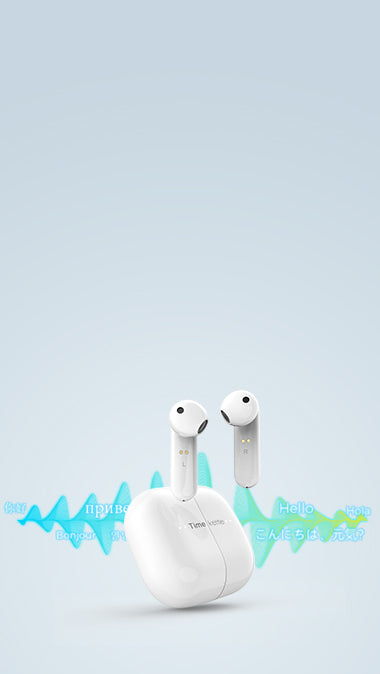 Leading Translation Earbuds with Entertainment Functions

95% Accuracy in 40 Languages and 93 Accents

Offline Translation for 8 Languages

Smart Noise Reduction and 12-hour Battery

Capable of Music Playing and Phone Calling
Learn More >>
Join Us
Subscribe to get special offers, free giveaways, and once-in-a-lifetime deals from Timekettle.