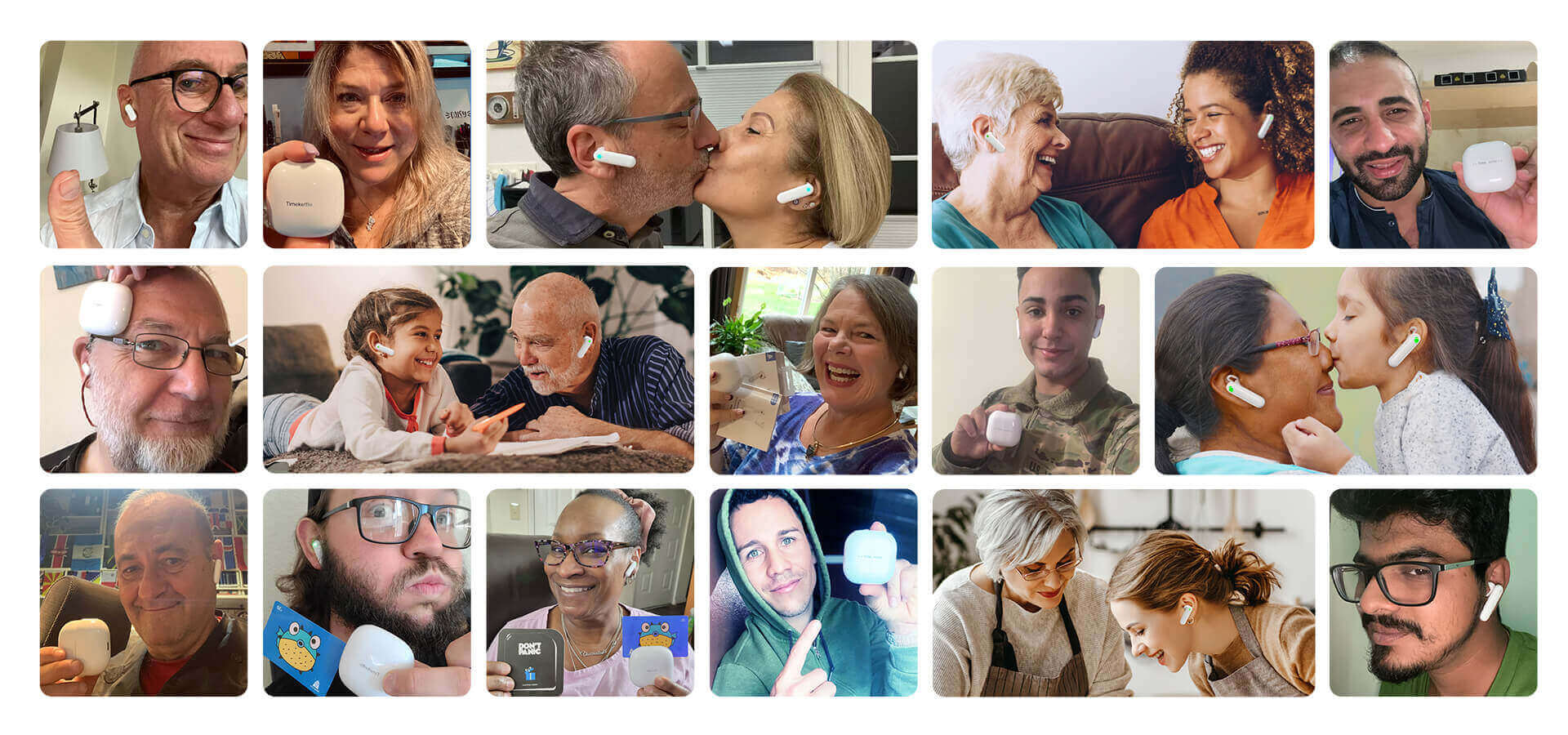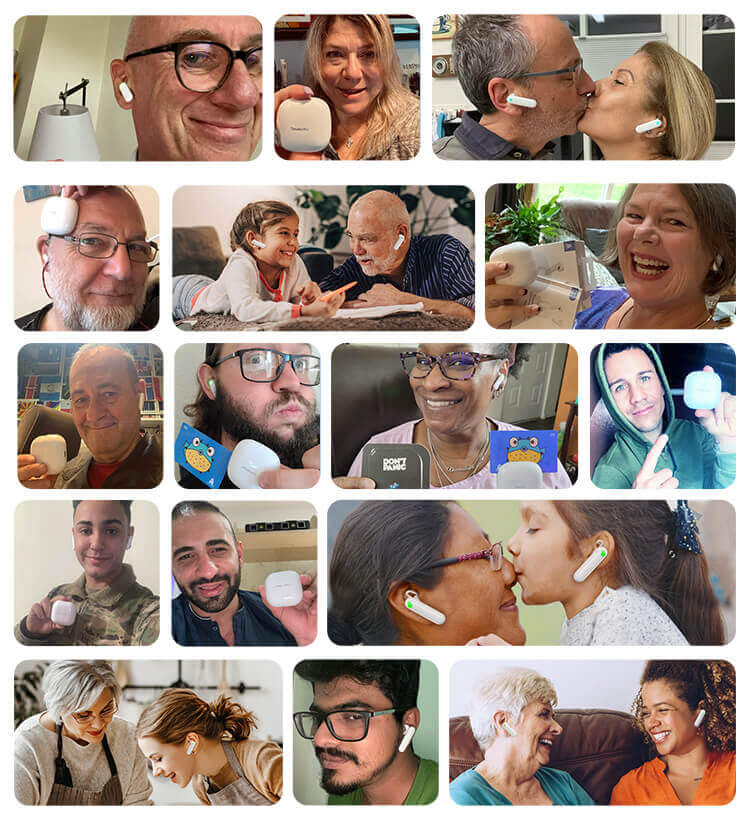 It's never just a translation, it's all about relation connection.
Customer Stories
Revolutionizing Communication and Fostering Intimacy
Interracial Families
Timekettle's translator earbuds have revolutionized communication for interracial families, by effortlessly breaking down language barriers and fostering deeper intimacy in their relationships. Our cutting-edge simultaneous interpretation feature delivers a truly immersive experience, enabling users to connect and engage with their partners in real-time.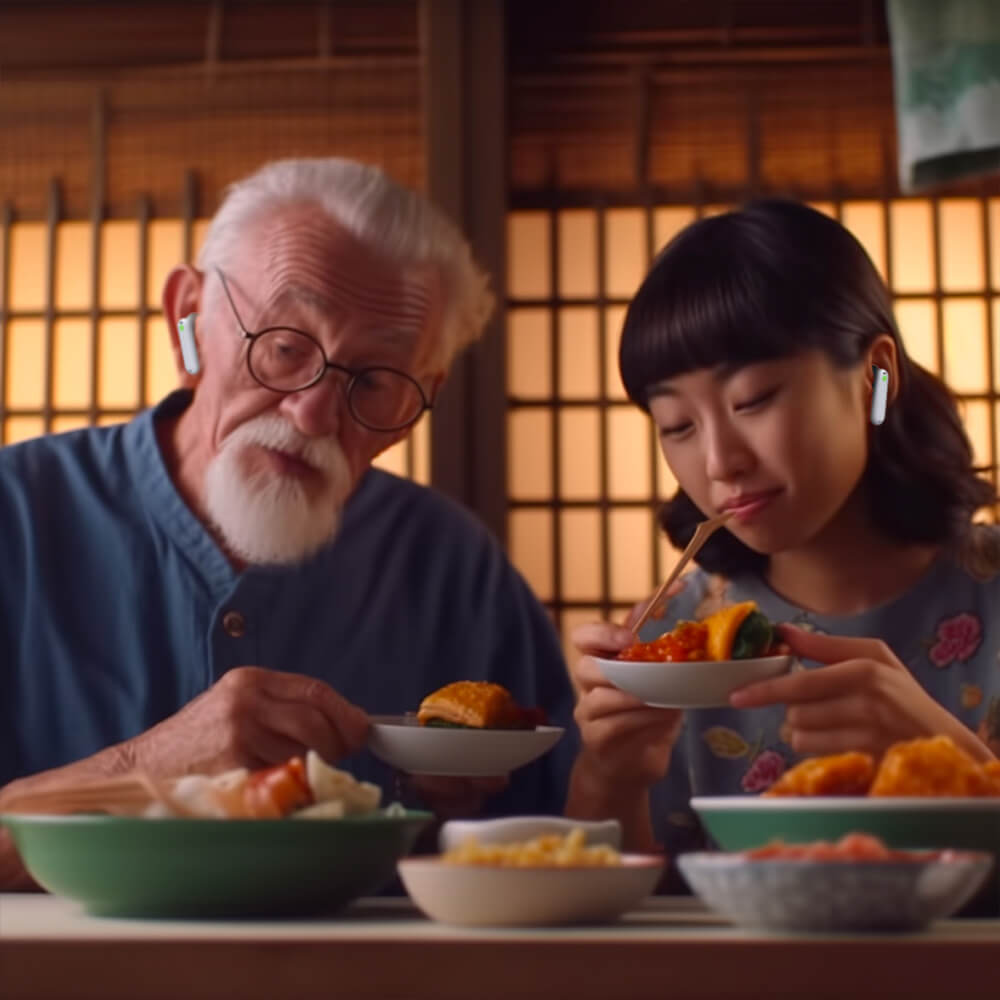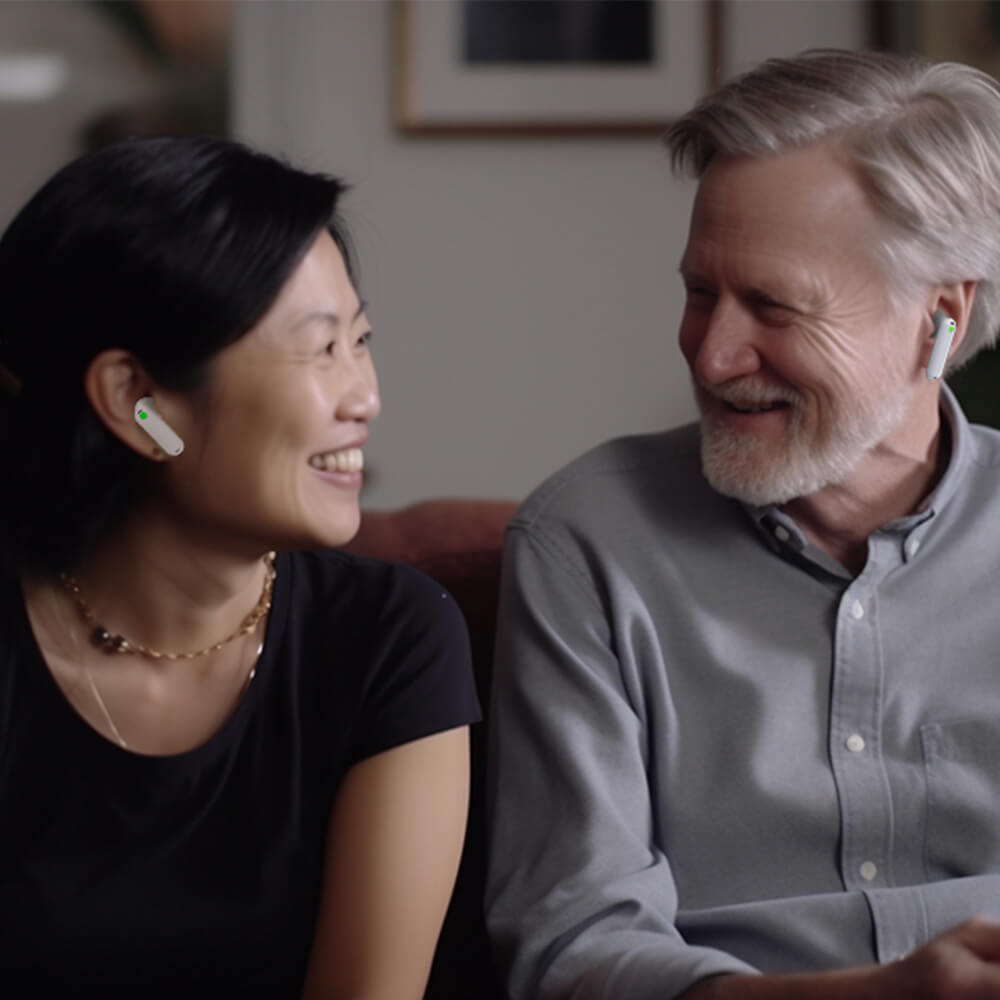 WT2 Edge Enhances Communication Efficiency for Cross-cultural Couples
John, a retiree from the USA in his sixties, married his Chinese wife despite the language barriers. Communication is essential to them, but using Google Translate on mobile devices was a hassle. His wife discovered Timekettle WT2 Edge translator earbuds on WeChat, a Chinese social app and convinced John to buy them during a promotion. John was ready to refund them if the earbuds didn't meet his expectations. To their surprise, the earbuds became a necessity in their daily lives. They used the earbuds for daily conversations, jokes, and even arguments. Communication became as effortless as their love, achieving astonishing communication efficiency compared to using a mobile app. John also used them while traveling to communicate with service staff in foreign countries.
Timekettle Supports Retired Navy Member's Immigration Plan to Asia
Keith is a retired US Navy member who loves living abroad and is fascinated by Asian culture. After retirement, he even planned to immigrate to an Asian country. He has been searching for communication devices to help him communicate with locals, especially since he met a Japanese woman online. He is a fan of Timekettle's voice translation devices and has purchased various models, including Edge for cross-border dating communication and T1 for short and fast communication with strangers during his travels. He enjoys immersing himself in Asian culture and cuisine, frequently visiting Asian supermarkets and using his devices to communicate with elderly Asian immigrants who speak limited English. These smart devices have made it easier for Keith to assimilate into Asian culture and social circles, boosting his confidence in his future immigration plans.
The Ultimate Solution for Multilingual Business Communication
Business and Enterprises
Timekettle translator earbuds offer a convenient solution for business professionals to communicate effectively with clients and colleagues who speak different languages. They improve efficiency and productivity, while also reducing miscommunication and risks. Moreover, these earbuds eliminate the need for third-party translations, which can prevent privacy breaches and minimize additional expenses.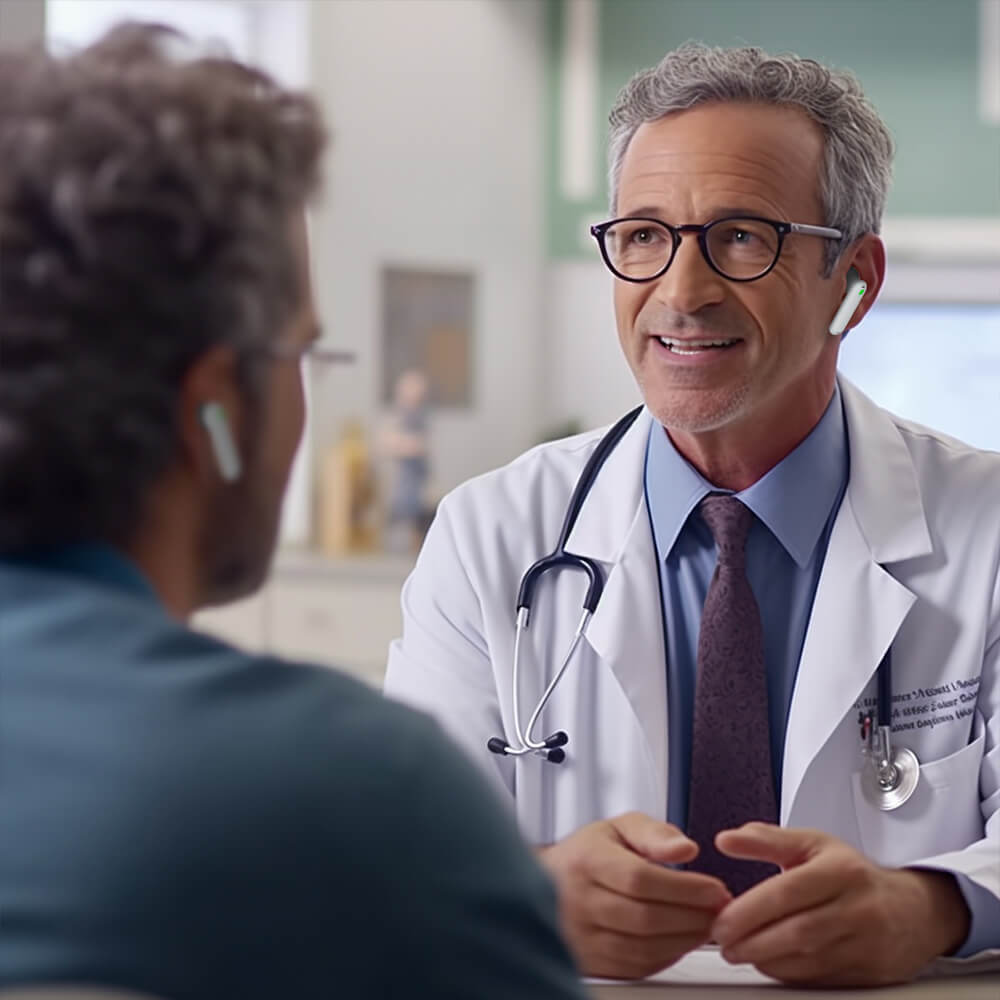 Bridging Language Barriers for Medical Communication with WT2
Eric, a medical doctor, faces language barriers with 90% of his Spanish-speaking patients, which can be embarrassing for them to discuss problems when using a third-party interpreter. However, since discovering the WT2 translator earbuds, Eric has been able to communicate directly with his patients while operating medical equipment with free hands. The ease of communication has made Eric a dedicated user of the WT2 series. He is especially impressed with the new generation Edge's faster translation speed and Simul Mode, as they create a safe and private communication environment that allows for efficient communication with his patients. Eric has even recommended the earbuds to his patients and used them to communicate with his own partner's parents.
Bridging the Language Gap for Students to Thrive in the Classroom
Schools & ESL Programs
Our translator earbuds assist ESL students in thriving by providing real-time interpretation and translation, enabling full engagement in classroom discussions and activities. We understand that adjusting to a new language and culture can be difficult, which is why we are dedicated to equipping students with the necessary tools to excel. We fbelieve every student deserves a voice and equal opportunities to participate and succeed, and our translator earbuds help make that a reality.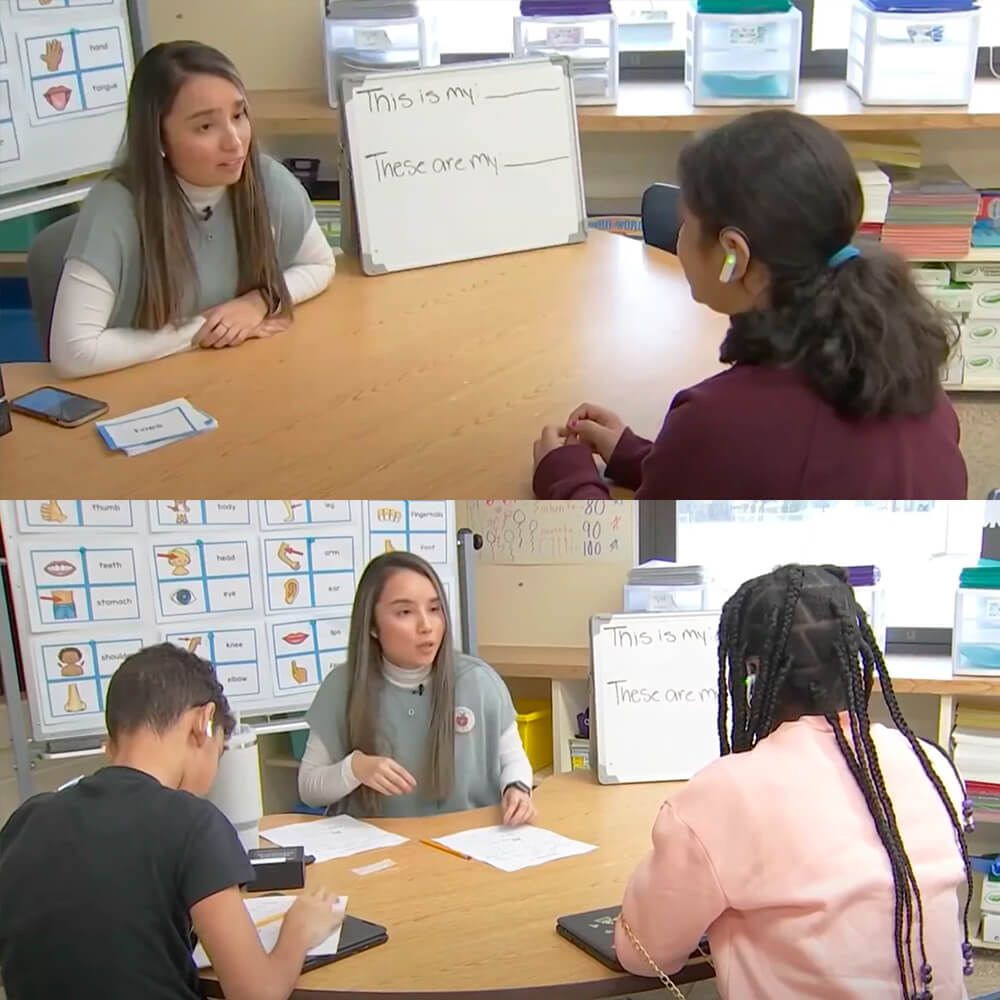 Application in Circleville Middle School: "This is going to be a game changer."
Timekettle Translator earbuds are being used in English Language Learners (ENL) classrooms to improve the language learning experience for non-native English students. By wearing one Translator earbud each, the teacher and student can communicate in their respective languages, with the content displayed on the student's Chromebook for easy reference. The use of earbuds can reduce anxiety, facilitate communication, encourage classroom participation, and help teachers identify learning deficiencies. Teachers can also send screenshots of the transcribed text to parents for home tutoring and closer school-family ties. The pilot program's success has led to the expansion of the technology in other schools. The goal is to see students achieve success and growth using this innovative tool. "The goal is to see a lot of growth and for our students to achieve success." the secondary ENL leader Ms. Curtin has high expectations for this technology. "This is going to be a game changer.
Application in Franklin Public School District: Facilitate Positive Learning Experience for ESL Students
22 new students in the Franklin Public School District who come from non-English-speaking countries such as Haiti, Portugal, Brazil, and Ukraine have started learning English, along with 17 students who speak six different languages have registered in September. To help these students better integrate into the teaching environment, the school district acquired Timekettle Translator Earbuds that can allow students to use independently during the language learning transition period. The earbuds not only translate from English to the student's native language but also transcribe the text on their phones or Chromebooks. Translator Earbuds enable students who speak a foreign language to seamlessly immerse themselves in grade-level instruction without spending excessive amounts of time adjusting to the language. This is particularly beneficial for new immigrant students who can confidently engage in group participation and learning without fearing the impact of language barriers on their progress.
Enhancing Your Journey with Immersive Experiences
Travel and Living Abroad
Timekettle translator earbuds are the perfect travel companion for adventure seekers. With advanced features, they help you navigate unfamiliar surroundings, stay up-to-date on travel plans, and immerse yourself in local culture by providing accurate translations of local languages.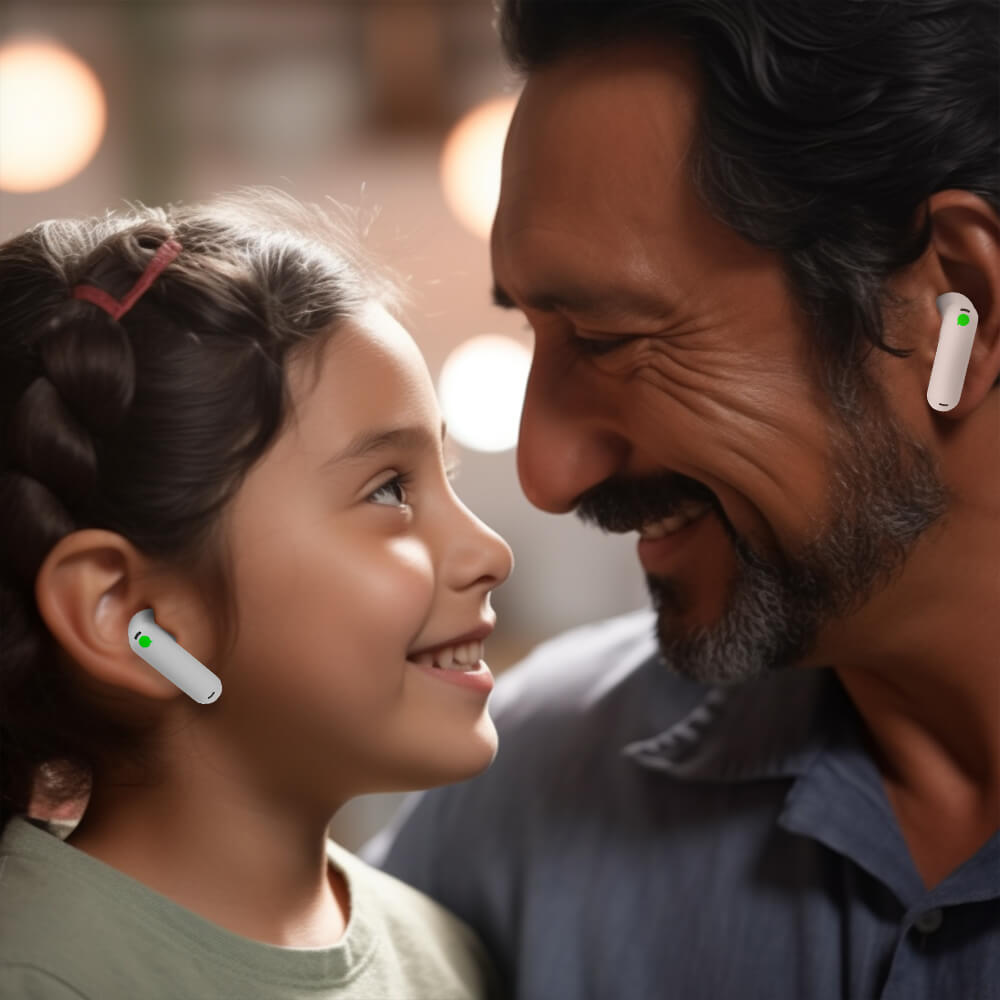 Former Mexican Orphan Overcomes Language Barrier to Reconnect with Roots
Luis, a former Mexican orphan who now lives in the United States, went on a trip to Mexico to trace his roots and visit the orphanage where he lived as a baby. However, language became a big obstacle for him as he didn't speak Spanish. In preparation for the trip, Luis purchased translator earbuds from Timekettle. The highlight of his trip was visiting the orphanage, where he used the earbuds to communicate with the staff and children. Luis was moved to tears when he heard the nurse's voice describing the experience of holding him as a baby. He donated his earbuds to the orphanage and funded five more pairs, hoping to help the children communicate more easily with their new families. Luis's trip was a life-changing experience that helped him appreciate his country's culture and way of life.
WT2 Edge Real-time Translator Earbuds
The world's innovative truly bi-directional simultaneous translation earbuds, translating in real-time as you speak and delivering it to your listener's ear in as fast as 0.5 seconds.
SEE MORE
M3 Language Translator Earbuds
M3 translator earbuds is our all-new translator perfectly designed and engineered ergonomically and aesthetically. No more passing a device back and forth. Just speak and translate. Timekettle M3 integrates music, phone call and translation features to accommodate your everyday needs in a foreign country.
SEE MORE
I love this product it helps me out big time with my job and supervision of my world language department.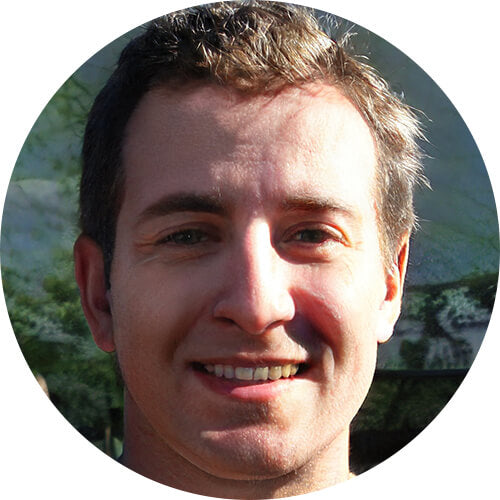 Moving to Ecuador and needed an easy way to communicate with my fiancé until I master the Spanish language. The Timekettle WT2 provide exactly what I need.
Just try speak and listen mode.Got current translation over 90%.Ordered it for my mother-in-law who doesn't speak English and wants to came here for vacation.
I have been traveling to the Catalonian area of Spain for several years. After purchasing Timekettle WT2 Edge I am now able to attend community presentations and plays offered in Catalan. It is great! Thank you.
Communication is Connection