Timekettle WT2 Edge Translator Earbuds Review: It Will Get You to Where You're Going but Not Much Else
By:Cynthia Sun Posted on
If you're a frequent traveler or an international student, you'll find the Timekettle WT2 Edge Translator Earbuds a useful tool for basic conversations. It lets you easily find directions, order from a menu, and answer questions. However, it might not be able to cope with normal talking speed, so you'll have to speak slowly and clearly.
SPECIFICATIONS
Brand:

 

Timekettle
Offline support:

 

Optional
Connectivity:

 

Bluetooth
Languages supported:

 

40
Maximum participants:

 

2
PROS
Light, sleek, and compact
Connects easily to the smartphone app
Reasonable battery life
Keeps conversation history
Captures speaker's voice easily, even in reasonably loud environments
CONS
A bit fragile
Cannot cope with normal conversation speeds
As the world slowly opens up to travel once again, you might find yourself going to a place where there are a few English speakers. And nothing is more frightening than being alone in a crowd.
Thankfully, voice recognition technology, internet connection, and powerful smartphones can now come together to provide real-time translation. You no longer have to rely on bulky dictionaries or mime your words to get through, allowing you to communicate with non-English speakers.
This is where the Timekettle WT2 Edge Translator comes in. It's an earbud translator that picks up conversations in real-time, allowing for two-way communication. Let's check out how it works and if it can live up to the demands of a flowing discussion.
What You Get in the Box
The Timekettle WT2 Edge comes in a nice black box with a matte finish. Inside the box, you'll find
One pair of white Timekettle WT2 Edge Translator Earbuds inside a white charging case
One USB-C Charging Cable
One pair of ear clips
Two pairs of silicone in-ear rubber tips
Quick Start Guide
To make the translator earbuds work, you also need to download the Timekettle app from the Apple App Store or Google Play Store.
Sleek and Pocketable
The WT2 Edge Translator Earbuds sit securely inside the white clamshell case. The magnets inside the earbuds ensure it won't fly off the case if you accidentally open it. The case itself fits neatly in your hand, and its rounded, pebble-like shape makes it easy to pocket.
There are four indicators lights under the front lip, letting you see how much battery the case has left for recharging the earbuds. Each LED indicator equals about three hours of charge, giving you over 12 hours of use if you pair the earbuds with the case.
The case itself is secured by a magnetic lock, ensuring it won't be accidentally opened if you drop it in your bag. When you need to use the translators, you can quickly take the earbuds from the case with one hand. Replacing them after use is also a breeze—the magnets in the case and earbuds ensure they'll fall into place without much effort.
The white earbuds themselves measure about 1.3 inches each and fit snugly in the ears. It's hard to make them accidentally come off your ear, even without the ear clip and silicone rubber tips.
Connecting for the First Time
It doesn't take much effort to connect the earbuds to your device. Once you've downloaded and installed the Timekettle app, open it, create an account, then pick out the earbuds you have. There are four options: WT2 Plus, Zero, M2, and W3 (or WT2 Edge). Weirdly enough, the WT2 Edge doesn't work with the WT2 Plus option. Instead, you have to pick the W3 (or WT2 Edge). After choosing the appropriate device, you'll see a Connection tips prompt, giving you advice on connecting the earbuds to your phone. With your phone's Bluetooth and Wi-Fi/4G/5G on, taking out the earbuds from the charging case connects it to the app instantly. You should see both the left and right earbud on the screen, with the remaining charge.
Once you select confirm, you'll have the option to use it in one of three modes: Simul Mode, Touch Mode, and Speaker Mode. Simul Mode lets two people use the earbuds simultaneously. That means you can use it in a naturally-flowing conversation, where the earbuds will pick up your voice, translate what you're saying, and then transmit it to the other earbud in the designated language. Touch Mode is the same as Simul Mode, but you'll have to touch your smartphone's screen for it to translate your voice. Speaker Mode is similar to Touch Mode but instead uses your smartphone's speaker to translate what you're saying. Speaker Mode also uses your smartphone's microphone to capture the other speaker and then beams the translated message into your earbud.
A Ton of Languages
One of the best things about the Timekettle app is that it supports 40 online languages, with some languages getting several accent options. While these accent options don't affect how the app outputs the sound, it's supposed to capture the nuances and variations between speakers.
If you opt for the Offline Package, you'll also receive a Timekettle Fish Card. This Fish Card, worth around $50, will give you 30 Fish credits. You can then use this to redeem offline language packs at 5 Fish credits each.
To do so, with the earbuds connected to the phone, you need to click on the upper left menu and choose My Account. Click on Redeem Fish Cards and then type in the PIN at the back of your card.
Once you've successfully loaded the 30 Fish credits, you need to head to the Timekettle Store, choose W3 (or WT2 Edge) Offline Language Translation Package, and then choose the language pack you want to redeem.
There are several language pairs available. These include:
English (UK/USA) – French (FR)
English (UK/USA) – Russian (RU)
English (UK/USA) – German
Chinese (CN) – German
English (UK/USA) – Korean (KO)
English (UK/USA) – Spanish (ES)
Chinese (CN) – Korean (KO)
Chinese (CN) – Spanish (ES)
English (UK/USA) – Japanese (JA)
Chinese (CN) – Japanese (JA)
Chinese (CN) – Russian (RU)
Chinese (CN) – French (FR)
Chinese (CN) – English (UK/USA)
The Smartphone Interface
Using the earbuds requires an active Bluetooth connection to your smartphone. If you have the offline language pack, you can turn off your Wi-Fi and cellular data, therefore saving battery power.
By far, Simul Mode is the easiest way to use this translator device. All you need is to pick Simul Mode in the app, have the person you're talking to wear the right earbud, and you can start the conversation. You don't have to have your smartphone in the open, but you'll also see a transcript of your discussion on the phone.
If you want to take turns talking, you can choose Touch Mode instead. This mode requires the speaker to touch their side of the smartphone so that the translator earbud will pick up their voice. This is great if the device can't catch up with your conversation, ensuring that it can pick out the words you're saying. Speaker mode is excellent if you're having a conversation with a group of people, like when you're outside and asking for directions.
One of the most valuable things you'll find on the Timekettle app is the History view. Through this, you can see a transcript of the discussions you've had in the past. There's also a Chat function that lets you talk with other Timekettle users.
Getting a Conversation On
Overall, you can use the WT2 Edge in noisy environments. Its microphone can clearly pick out your voice over usual noises, like street and café sounds. Its voice output is decently loud enough that you can hear the translation. And if you need to adjust the output, you can dive into the settings menu to adjust each earbud's loudness.
In a conversation, you'll have to speak slowly and clearly. The conversation speed you're used to might be too fast for the app to understand. It's a good thing it shows you a record of the words it hears so that you can correct them. There are also several instances where it couldn't catch the first few words of a sentence, requiring the speaker to repeat what they've said.
The TImekettle WT2 Edge is undoubtedly useful if you're lost or asking for directions. However, if you want to strike up a casual conversation, you and the person you're talking with will have difficulty speaking at a normal pace.
I wouldn't recommend this if you're trying to strike up a critical international deal, but it's great if you're lost and asking for directions. It's also effective for conversations with a friend if you both have the patience to deal with its quirks. You can also use this if you're trying to learn a new language.
How Long Will It Last?
The Timekettle WT2 Edge claims a battery life of three hours in the earbud plus 12 hours in the charging case. During testing, it started at around 60% battery life each, lasting about an hour of continuous use. When the battery on both earbuds drained, recharging it to full took less than an hour.
Although the WT2 Edge feels well-built, there was a snag during testing. The right earbud fell from the height of a desk, about 72 cm or 28 inches, on a hard, tiled floor. This accident caused both earbuds to warm up considerably, enough to be a cause of concern. While both earbuds eventually cooled down, the right earbud no longer works. It doesn't charge or light up, and the Timekettle app doesn't detect it anymore. It's such a shame because the Simul and Touch Modes no longer work. That's because it can only detect one earbud. Speaker Mode is still available, though, so you can still use it for interaction and translation.
Who Should Buy the Timekettle WT2 Edge Translator Earbuds?
If you travel frequently or are an international student, this is an excellent tool to help you understand the people around you, even if you don't speak their language. You just have to have the patience to talk slowly so that the translator can understand you. It's best for asking for directions, ordering from a menu, and answering basic questions. But if you're closing a huge business deal, you should get a professional translator instead.
Source https://www.makeuseof.com/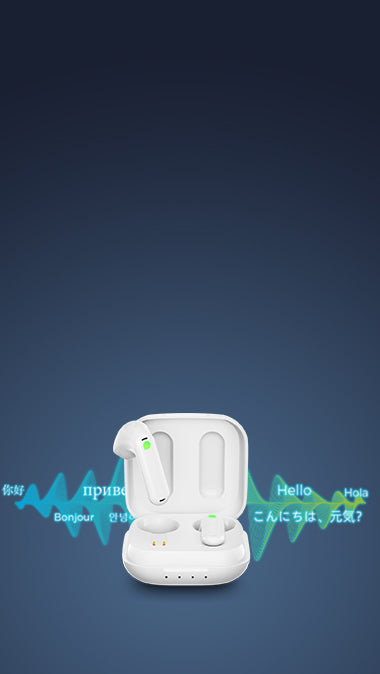 NO.1 Real-Time Two-Way Translation Earbuds

Bi-directional Simultaneous Translation

95% Accuracy in 40 Languages and 93 Accents

Smart Noise Reduction and 30-hour Battery

0.5-3 Seconds Fast Translation Speed

Offline Translation for 8 Languages
Learn More >>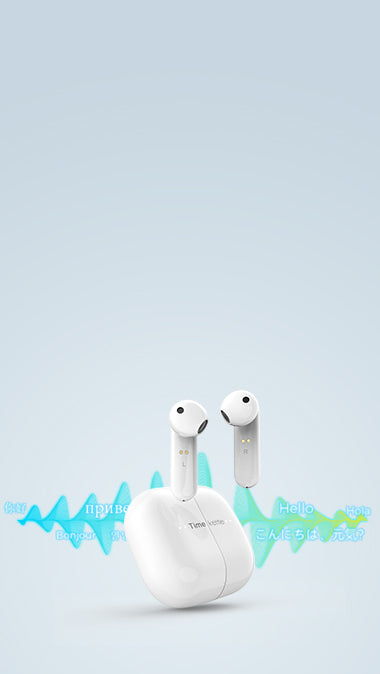 Leading Translation Earbuds with Entertainment Functions

95% Accuracy in 40 Languages and 93 Accents

Offline Translation for 8 Languages

Smart Noise Reduction and 12-hour Battery

Capable of Music Playing and Phone Calling
Learn More >>
Join Us
Subscribe to get special offers, free giveaways, and once-in-a-lifetime deals from Timekettle.